Your generosity is the true miracle
this Christmas!
Every winter, ROLDA strives to provide food and warmth to thousands of homeless dogs wandering on the streets of Galati area (southeast of Romania). For the "nobody's dogs" in Romania, there is no Santa, there is no Christmas. Together, we can change this even for a short while.
For Christmas 2021, you have the magic power to be a Santa for a stray dog in need!
Since our Christmas Food Appeal began 6 years ago, our ROLDA supporters continue to open their hearts. With their generosity, we have successfully delivered 81000 meals to starving homeless dogs from the Galati community.
ROLDA's goal for this Christmas campaign is to raise funds for 15000 meals until 27 December 2021.
What will we do with so much food?
Provide food for both our shelters over the Christmas and New Year period
Feed the hungry packs of strays who starve in the abandoned ruins of industrial buildings
Deliver bags of food to the local pound even if we are not allowed to feed dogs ourselves
Provide food aid for pets from families with low income
Every euro buys a special Christmas meal
for a starving dog
from the streets or brings the holiday spirit to a dog from our shelter. Donate as many Christmas meals as you wish, as often as wish, until the campaign ends on the 27th of December.
What happened with Santa's 7 Elves last year?
(aka 7 senior #roldadogs)
We know you are always happy to get news from our shelter about how the dogs you helped are doing now! Here's where Santa's 7 Elves from 2020 are today: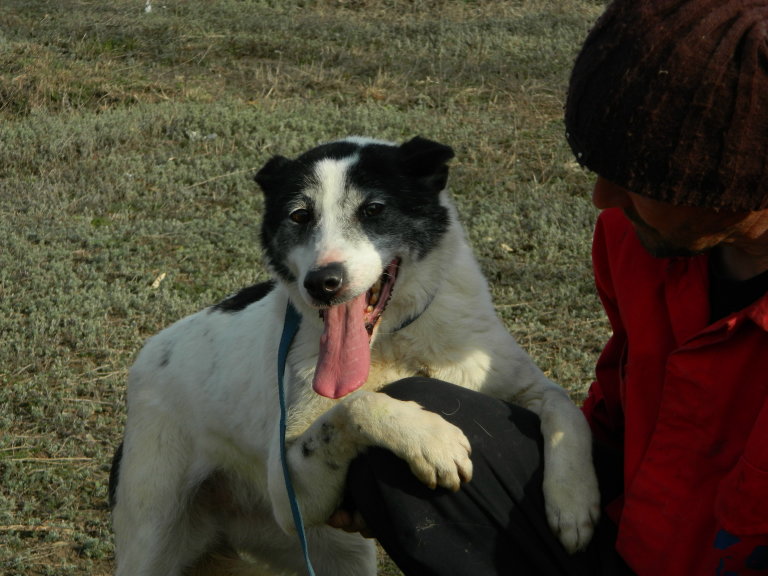 Adopted in the UK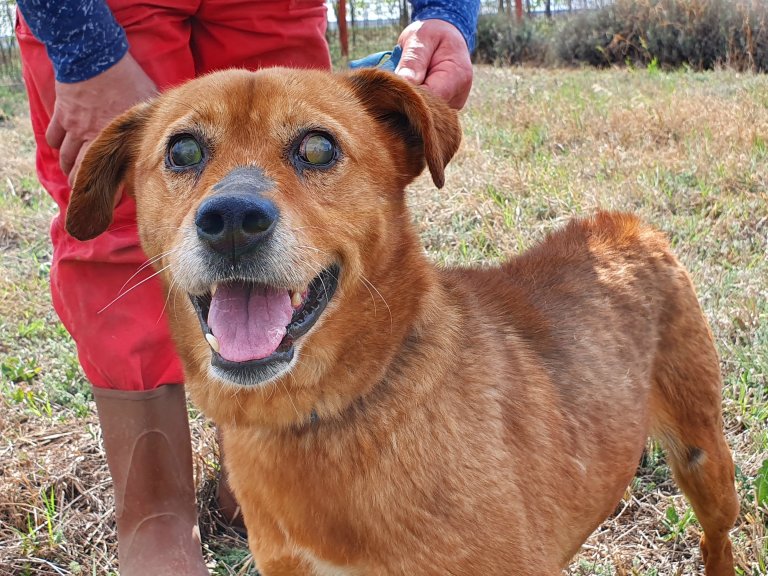 Adopted in Sweden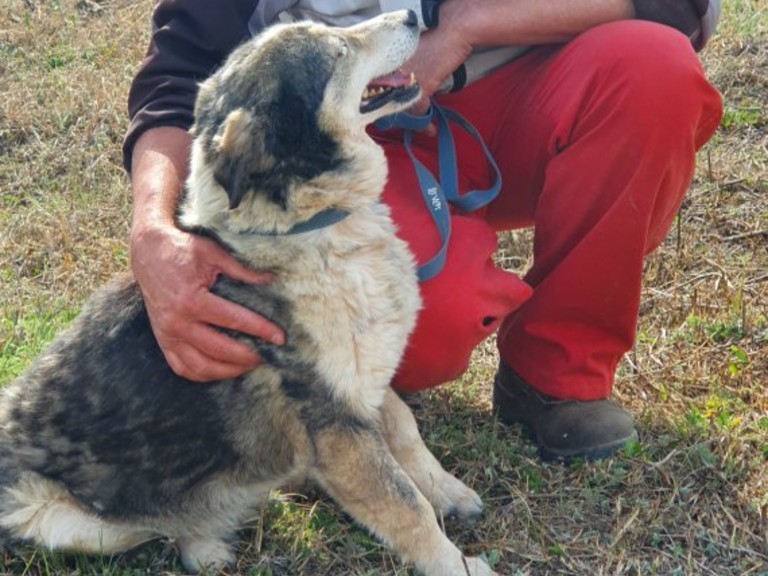 Adopted in the UK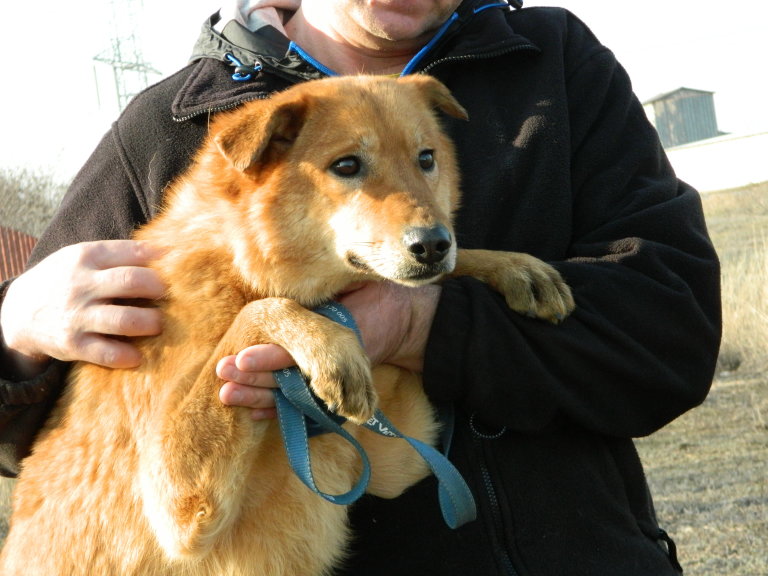 ROLDA shelter
ROLDA Shelter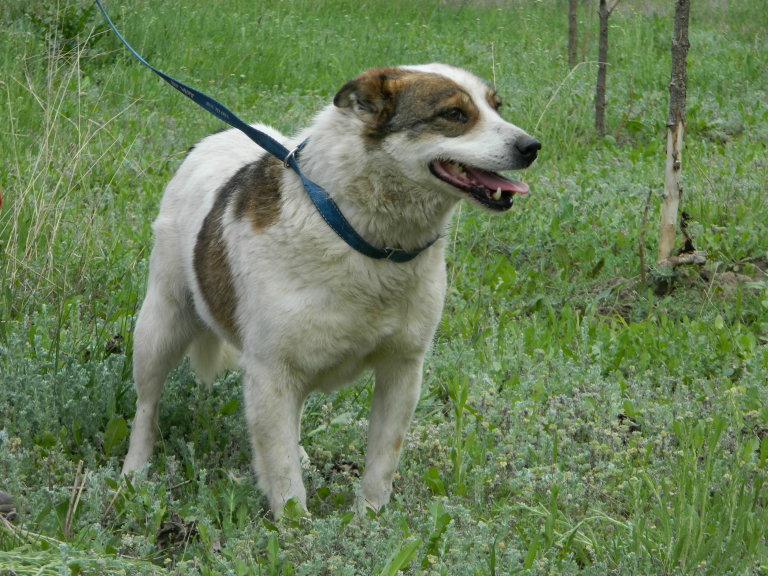 ROLDA shelter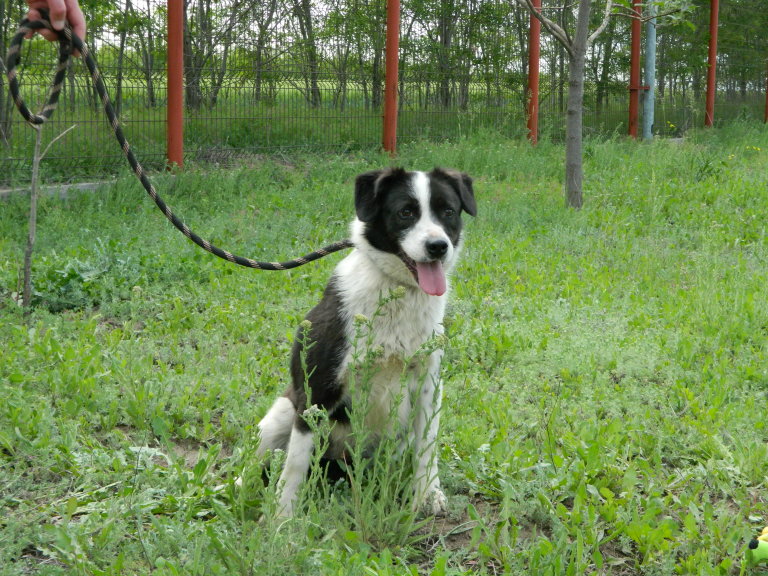 ROLDA shelter
For Chico, Pal and the 700 dogs they share the shelter with, ROLDA is the place they call home. Although it's not the most modern shelter, it is warm, safe and secure, where the dogs are properly cared for by a small team of dedicated people.
We go where Santa didn't venture before,
thanks to YOU!
"Do you know the spiritual meaning of finding a coin on the streets? Outside a supermarket or as I simply walk on the streets in Galati, I often find coins that I collect because I believe it's good luck. But recently I learned that each time you find a coin, a dog from heaven is thinking of you …and in my mind, that explains how I find these coins only in Galati and not when traveling outside my town. I save these coins in a wallet because I feel there is something special about them, but they are even more special now I know the dogs I saved, who have since passed, think of me so often.
But the dogs who are still here in our shelters very much count on my support. I made a promise. Every Christmas, my biggest wish is to help as many as I can to live safer lives, with dignity and to find forever homes with loving families. Once a dog is adopted, their shelter place is taken by a newly rescued dog.
It's an endless, emotionally consuming undertaking that the ROLDA team feels privileged to carry out. It's within our power to transform this world into the place we want to live. Galati is the town where I was born and have lived my whole life. It's the 5th largest town in Romania, located in one of the poorest regions of the country, with an estimated population of 15,000 strays.
Every month, our staff and I worry about finding the resources to pay for food and vet bills. During snowstorms, our hands are full, removing the mountains of snow that cover the whole shelter – a big area of 12 paddocks and 15,000 square meters which is shoveled with our own hands. Your donation to help feed our dogs eliminates a big worry we have and frees us up to focus on helping more rescues. It's #dogsXMAS… Please be the Santa they always need."
So many abandoned and homeless dogs
would love a Christmas gift from you!
Meet the new 7 #roldadogs who became elves in order to guide Santa's sleigh to reach hundreds of dogs in need of a miracle this Christmas! But… they also have special wishes for this Holiday season.
Click on each dog to see what they wish from Santa:
Help us fill Santa's sleigh!
Things we do together for animals this winter
Visit public shelter with 20 bags of food
Visit Braila public shelter with 20 bags food
Offer food for families low income
Rescued dog adopted before XMAS in Switzerland
Your greatness is not what you have,
it's what you give
Make a special friend smile! Send a ROLDA e-card. Created by wonderful artists who love animals, ROLDA e-cards help us raise awareness about the plight of Romanian animals.
Be special this Christmas!
Shop with purpose this Christmas to help animals in need.
When you purchase any of these items, you will support the dogs from the ROLDA shelters who will then get a special treat over Christmas!
Get into the Christmas spirit!
Do good for #roldadogs and all other animals in need around the world
Christmas doesn't mean stress, rush, or compulsive shopping. Christmas is the celebration of compassion and generosity. From far away in Romania, we are thinking of all our ROLDA supporters and friends and are preparing a small gift for you, which you can download and share with your friends:
So many animals are abandoned after the Christmas holidays. We want to change that. Find out more about our work to ensure that dogs are not just for Christmas.
The last letter from a stray to his (former) human companion
Peter is so sweet and energetic, and sometimes a little noisy when he wants attention!
Just six months into his precious life, this little pup started to enjoy life in the ROLDA shelter, after enduring excruciating pain.
Before:
In October, the ROLDA team was contacted by a local vet clinic asking us to provide urgent financial support for the surgery of a beautiful puppy.
Sadly, he had been hit by a car and left with a dreadful injury that, left untreated, would be life-threatening. His front right upper leg was fractured and he had an open tibia fracture on his back leg. This injury was so severe that his bone was visibly protruding through his skin. We can't imagine the pain he was going through.
The lady who brought the puppy to the clinic had done the right thing by placing him in caring, loving hands – but she could not afford to pay for the treatment.
After:
This is when ROLDA stepped in.
We made an appeal for this pup and as always, ROLDA supporters were very generous. Together, we helped the pup through the long post-surgery recovery at the clinic. The day we were called to collect him, we had big emotions; we were like kids in candy store, so excited!
Here is the brave little dog we have named Peter, looking at us with his pretty eyes, standing on all 4 legs (still a bit insecure using the left back leg).
Peter is a cutie, energetic although a bit noisy for attention He needs a quiet home and a lovely, patient family.