Discover more about ROLDA Sverige
Registered as a non-profit organization reg. no. 802490-7050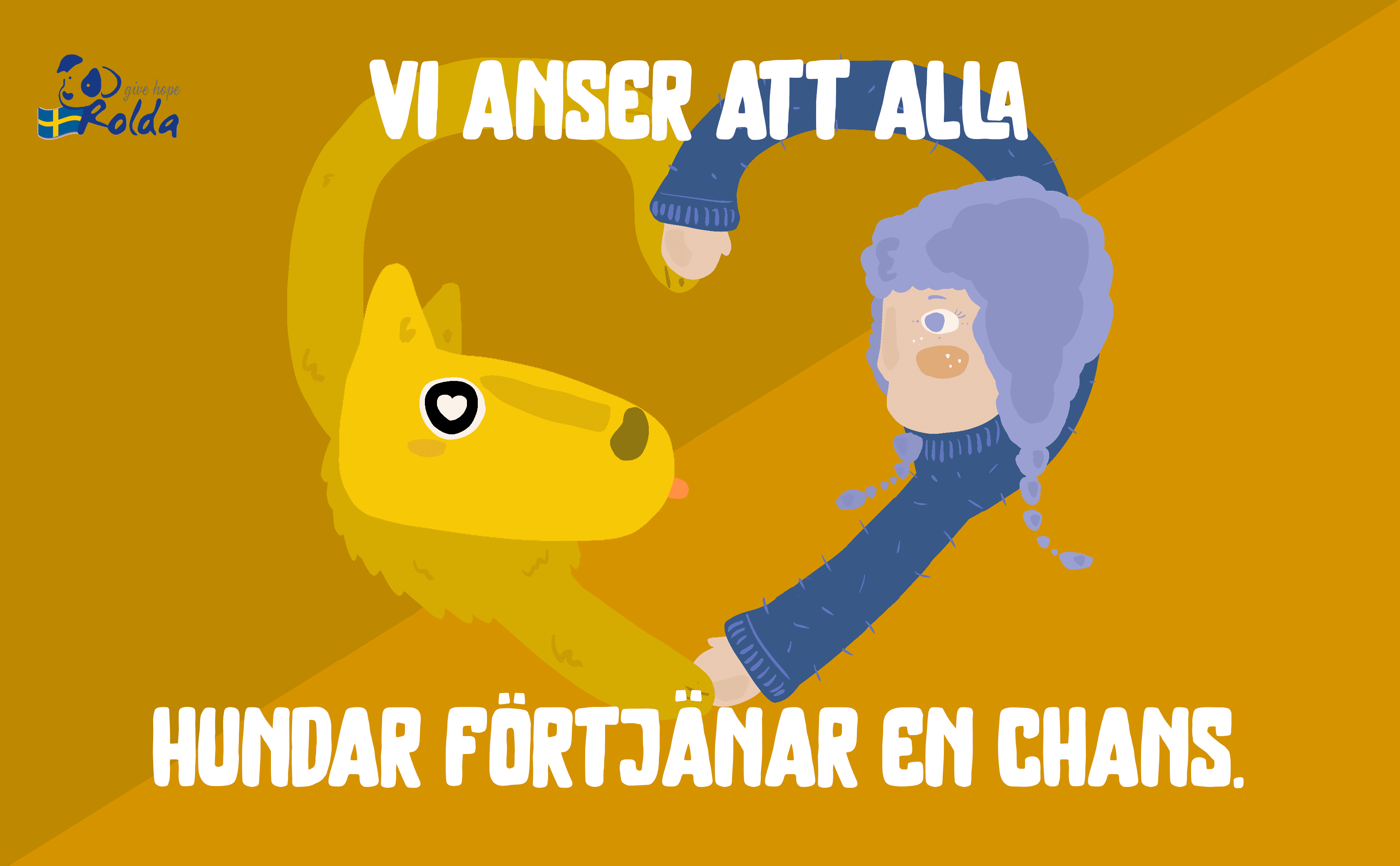 #GiveHope to animals that have no one else
#GiveHope to animals that have no one else
#GiveHope to animals that have no one else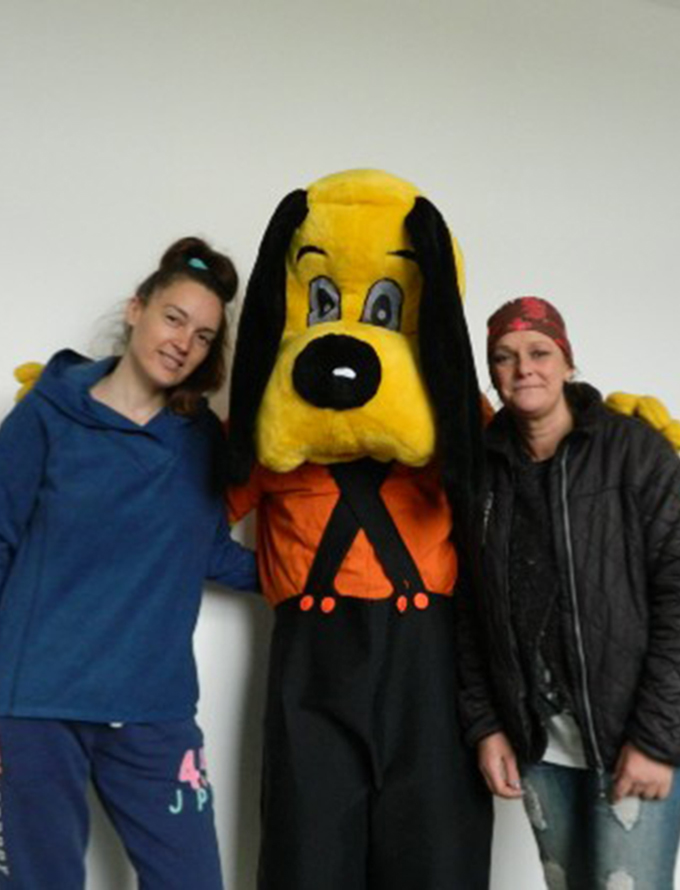 About us
ROLDA Sverige was set up by a group of Swedish animal lovers, led by our friend and volunteer animal activist, Lisa Hogberg. The purpose of the association is to rehome responsibly healthy and sociable dogs from our shelter to Swedish families, to generate awareness and support for the Romanian animals and for the poor communities struggling to look after their pets responsibly. The association was founded on 23 September 2014, reg. no. 802490-7050.

Full legal name
Association ROLDA Sverige

Other names
ROLDA Sverige


Phone number
0046705703566



Mailing address
Dalhemsvägen 7, 691 42 Karlskoga
How Swedish supporters help us:

Enable rescued dogs to receive medical assistance, sheltering and to be adopted in Sweden

Donate to maintain, repair and expand ROLDA shelters for dogs and cats

Encourage responsible adoptions where it's the duty of the Romanian shelter to deliver to Swedish families healthy, sociable dogs (and pay for medical costs when necessary) and request for adopters to be serious and committed in their duties for the adopted dogs

Support fundraising efforts in Sweden to benefit street dogs and cats in Romania as well as to campaign against illegal public shelter, against animal cruelty and abuses

Create a network of foster homes
Other activities include:
Organize transport of donated supplies to ROLDA shelters
Reunite groups of volunteer visitors from Sweden to visit regularly the ROLDA shelters
What we do for Swedish supporters
Opportunity to adopt a healthy, beautiful, sociable dog rescued from streets or saved from a local public shelter. See conditions here & Read also testimonials from other adopters.
Opportunity to be part of our team as a volunteer (in case you'd like to put your best skills at use for animals in need and for a charity that use resources to save them) or as an ambassador (to share news about ROLDA on social media or to wear items that we send you for free).
Some of #roldadogs adopted in Sweden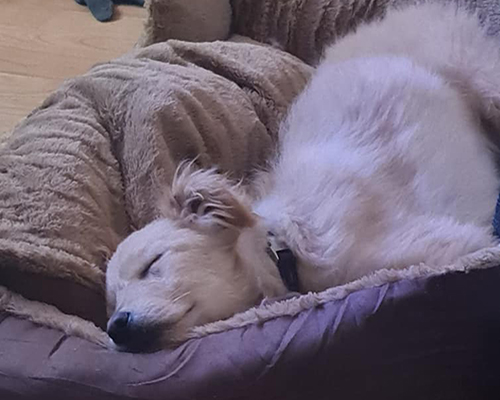 Athos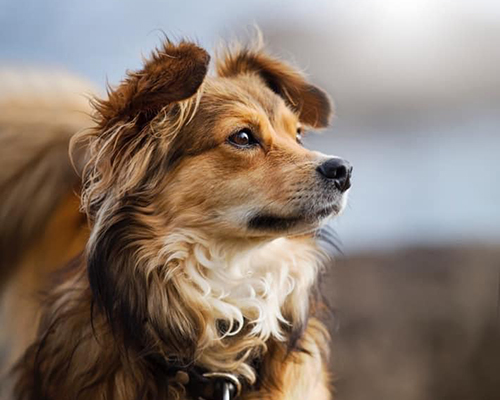 Dario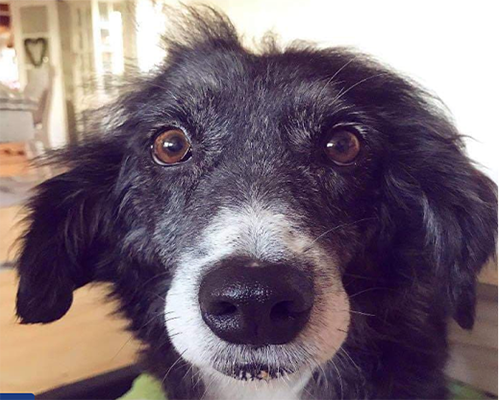 Frankie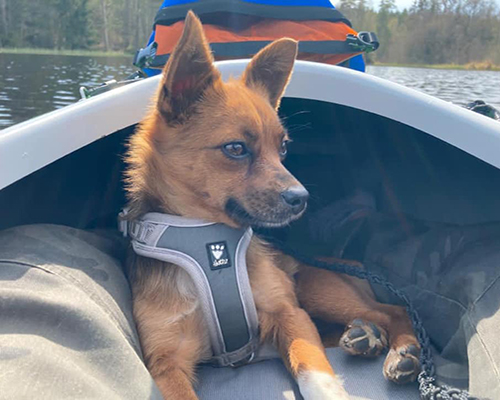 Ida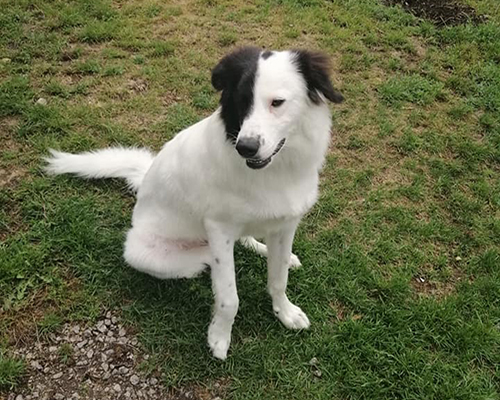 Panda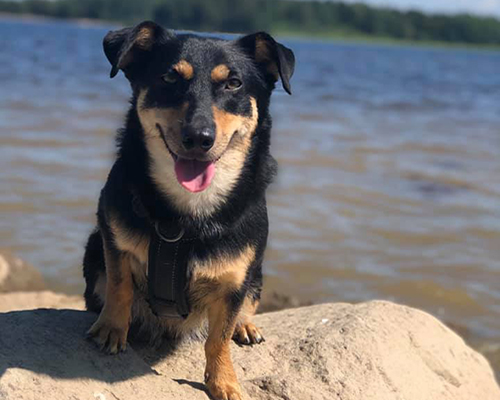 Paxton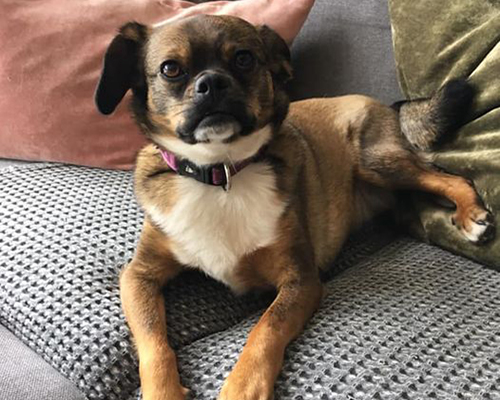 Stina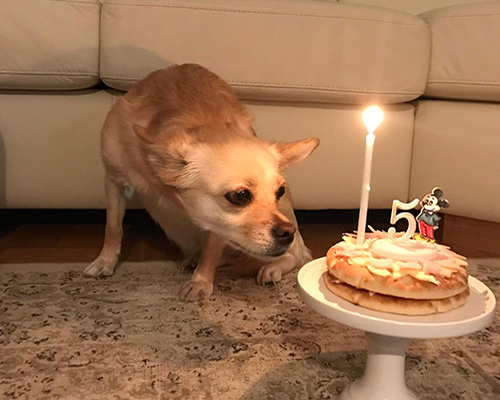 Tea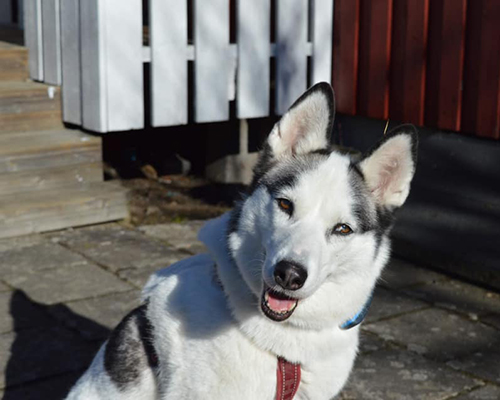 Tundra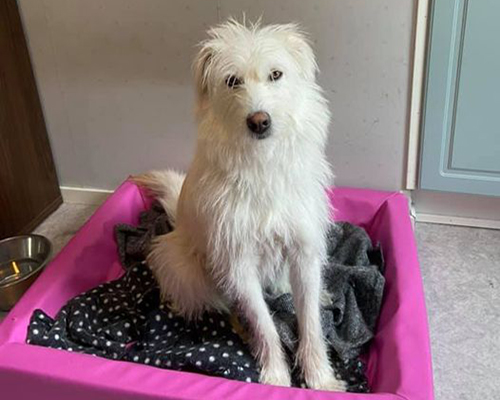 Vilda
Money sent by ROLDA Sverige for Romanian projects
2022
2021
2020
2019
2022
13 770 SEK RAISED
2021
371 350 SEK RAISED
2020
372 756 SEK RAISED
2019
305 794 SEK RAISED
2022
general costs for the shelter, adoptions transport costs, Ukraine general donations
2021
adoptions transport costs, general costs for the shelter, medical bills, winter costs, gifts for sponsor dogs
2020
adoptions transport costs, general costs for the shelter, medical bills, winter costs, gifts for sponsored dogs
2019
winter costs, general costs for the shelter, medical bills, adoptions transport costs, prevention treatments, replace dog beds
2018
2017
2016
2015
2018
310 549 SEK RAISED
2017
195 440 SEK RAISED
2016
102 520 SEK RAISED
2015
17 988 SEK RAISED
2018
adoptions transport costs, winter costs, vaccines bill, medical emergencies, gifts for sponsor dogs, horse project costs, sterilizations bills
2017
adoptions transport costs, winter costs, vaccines bill, medical emergencies bills, gifts for sponsored dogs
2016
winter costs, shelter related costs, Christmas meals, adoptions transport costs, gifts for sponsored dogs, funds for running spaces, emergency medical bills
2015
straws, vet equipment, gifts for sponsored dogs, small shelter repairs
How Swedish supporters can make a gift to ROLDA?
ROLDA's founder invites you to find out how we started and why…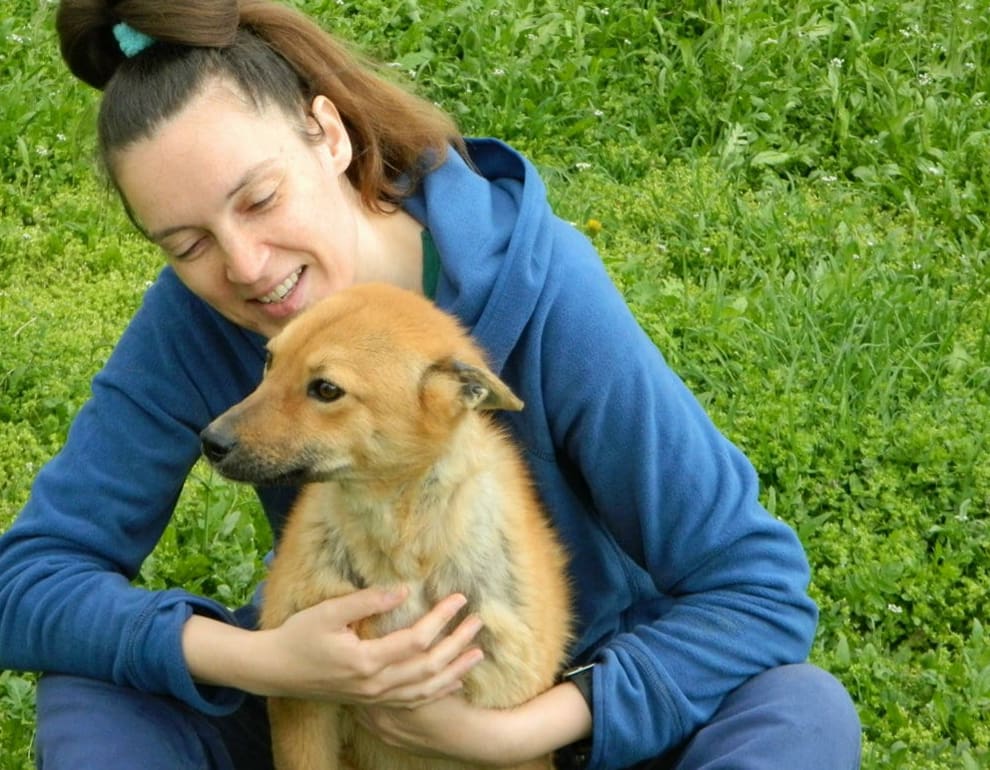 "Firstly, thank you for visiting the ROLDA website. Your interest and support is what enables us to save lives every day. Below is a brief overview of the journey I have been on and which has led to ROLDA. The idea to set a ROLDA branch in Sweden came to me after studying a bit where adoptions are the most constantly successful in Europe. Lisa is ROLDA Sverige president, with us since 2014 even if some of the Board members changed over the years. People change jobs, their lives change also and it's difficult to keep volunteers for too long. Lisa and her husband, Goran visit ROLDA regularly and are passionate and loyal in their commitment. Lisa transforms around our dogs every time she visits them. She never turned down the chances of a dog to be rehomed, regardless his age, disability, size or age, as long as the dog is fit to travel and would integrate into someone's home. We have just a few failed adoption and Lisa's home is the back up place when this happens. Lisa is helped by the first dog she adopted from us, Farina, a lovely girl who acts as alpha dog for new coming residents that need a leader. Few months ago, Lisa decided to put Barty on adoption list for Sweden. Barty is a blind dog, refused by others, a dog who didn't deserve a life in shelter. After arriving in Lisa's home, the bond created between Goran and his new blind buddy became indestructible and it takes a person with big heart like Lisa to welcome a new blind family member to her furry family. Year after year, ROLDA Sverige grew – in total donations raised but also in number of dogs who find homes in a country full of compassionate people. Hopefully we will continue to rehome and fundraise many years to come in Sweden!"
My best wishes to you, Dana! Meet ROLDA Sverige great team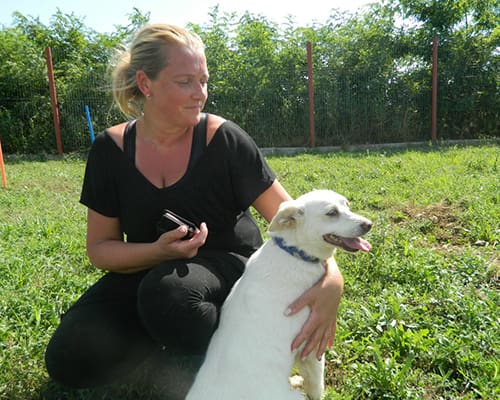 Lisa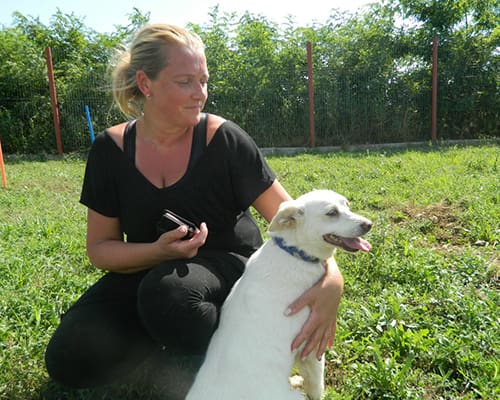 Ellinor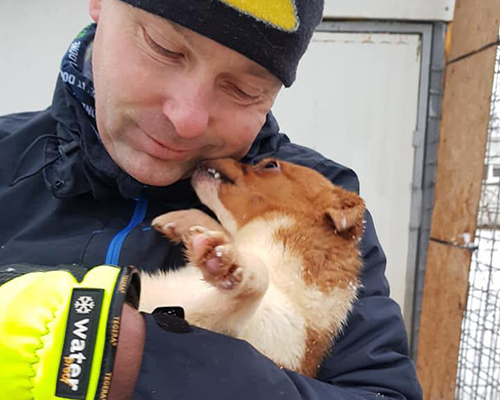 Goran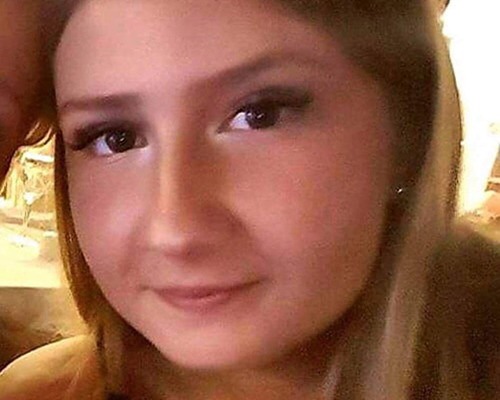 Angelica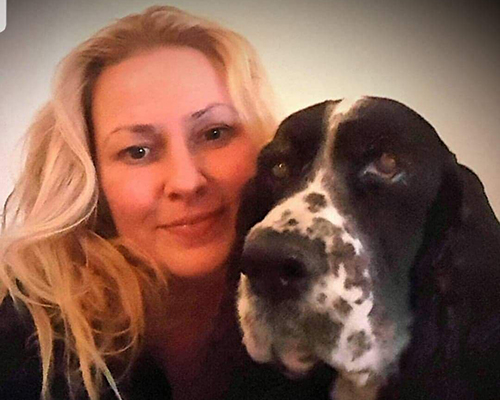 Nina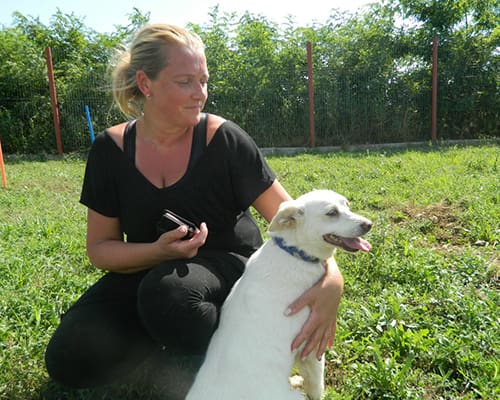 Madeleine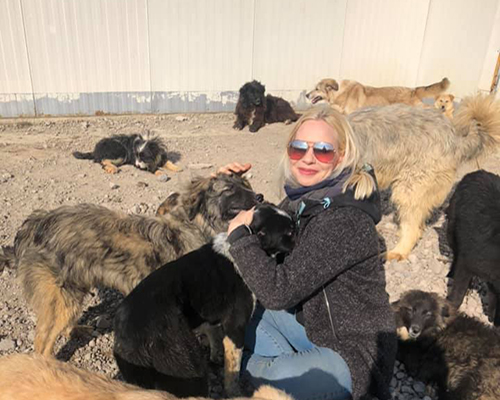 Jenka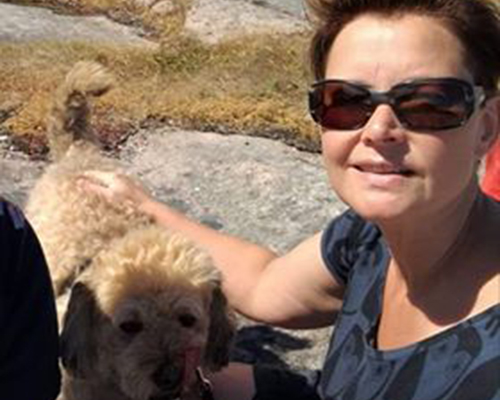 Annette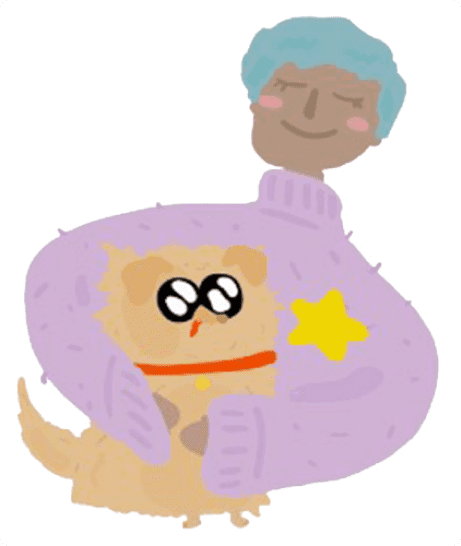 "I got off the train in Galati and Dana picked me up, she drove me to the shelter and it was so nice to catch up with her since it was almost 2 years than my last visit. At the shelter I was greeted with a lot of wagging tails and kisses. ROLDA dogs are truly happy dogs and you can see that they are well taken care of because otherwise they wouldn't be so happy and search for attention. But with that said we need to remember that a life in a kennel is not a life for a dog and we need to work harder to get these lovely dogs to their forever home. Dana showed me the..."
What is a "Shop and give" to #roldadogs?
When you donate via these websites, a percentage of your purchase goes directly to our charity to help the animals from Romania, saved from neglect and abuses.