Free doghouses for dogs kept outside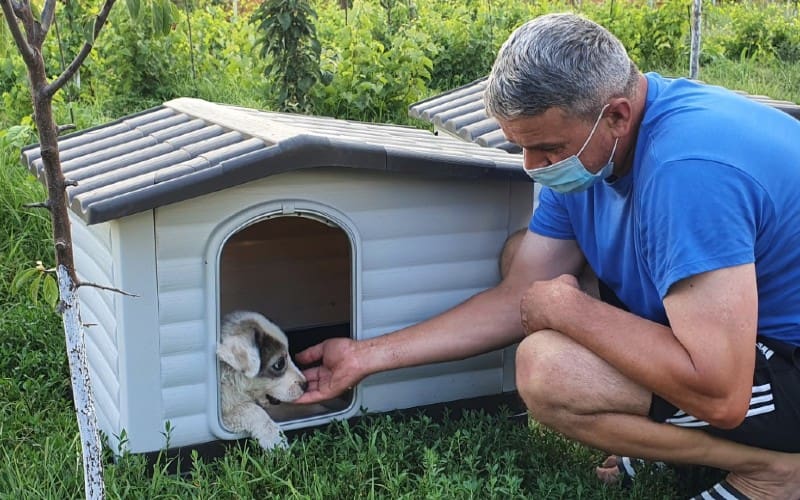 1 Donors
$30 Raised
0.09%
$33.000 Goal
Sponsor a doghouse for 2 medium pets
Help give a dog refuge from fatal weather
There are more than 1,200 limited-income families within a 5-mile radius from our ROLDA sanctuary in Galati, Romania, who cannot afford to buy or build their dog a doghouse.
Sadly, many of these dogs die from overexposure to extreme weather each year.
One dog house can protect 2 dogs against extreme weather.
ROLDA launched "Sponsor a doghouse" project to deliver free doghouses to dog owners with limited income in nearby villages. We hope that around 400 dogs will have shelter to protect them from bad weather conditions. By supporting ROLDA's doghouse project today, you are giving dogs in Romania the instant relief they seek and the refuge they need to survive.
Please make your generous gift today — $165 will cover the cost of one doghouse made by Italy by the Ferplast company, but a gift of any size will help change the life of a homeless dog in need.
Transparency is important for ROLDA, as well as showing gratitude to our dedicated supporters.
Individual donations are listed in the right column. When you make a donation directly on this page, your name and the amount will appear automatically. If you send a check or wire a donation marked "for doghouse campaign", we will add your donation manually. In case you don't see your name and amount donated listed, please send us an email at contact@rolda.org
Annual estimated cost
$33.000