Before – After
Rescuing an injured animal is not as easy as it may sound. As soon as it is out of the streets, it becomes a member of our shelter's family.

Which mean the wellbeing of the animal becomes our responsibility!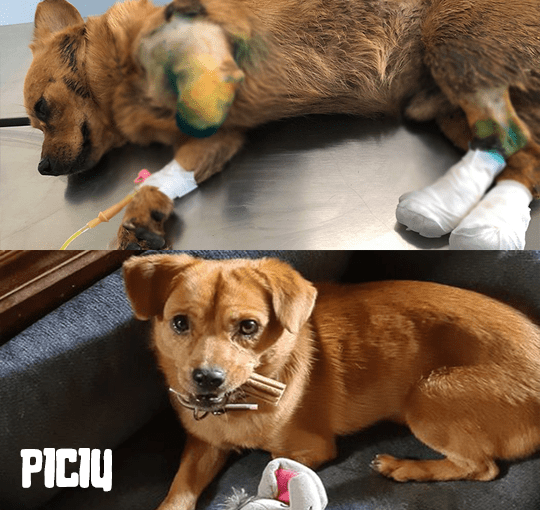 #GiveHope to animals that have no one else
#GiveHope to animals that have no one else
#GiveHope to animals that have no one else
To look after a rescued dog/cat responsibly is the most difficult part of our mission. Especially when dealing with sensitive or abused animals, even the smallest mistake can bring all the progress we made at rehabilitating it, a few steps back.
We looked through our photo archive and we've selected a few examples that best show how a typical rescue story goes, the full transformation from a homeless injured animal to a happy, beloved pet.
These stories are food for the souls of all rescuers that take part in our program. They fill our hearts with joy and fill us with the energy to keep on saving more furry lives!
Legend:
Check the icons from each case to see how ROLDA helped in that particular case, either by providing medical aid and/or rehabilitation and if the dog/cat is currently in our shelter or adopted into a home.

Medical help

Rehabilitation

Shelter

Adoption
Warning: Graphic content that some may find distressing!
Before
After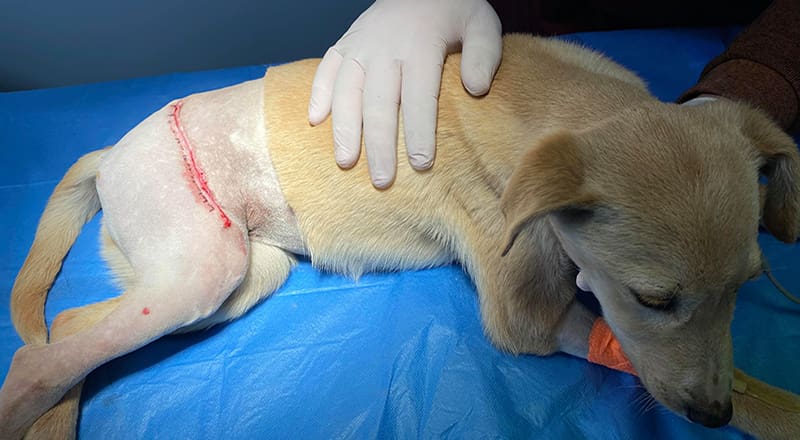 Katiusa

She was hit by a car during a Romanian military parade. Abandoned she was miraculously found by Vasile who brought her to ROLDA. Katiusa needed extensive surgery to mend deep wounds, but luckily the Vet could keep her leg.
Before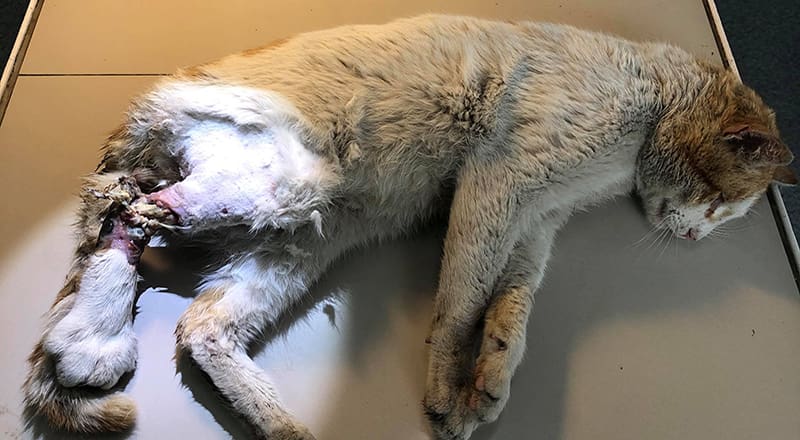 After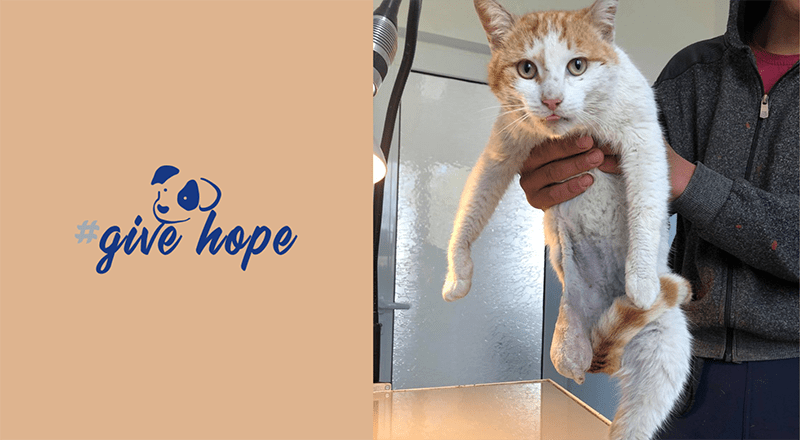 Cotoi

Cotoi is a 5 year old cat who lives with a poor family from Galati. He left home for a few days, family thought he went to chase "girls" but he got his leg caught in wire. When he came back, his leg was irreparable and he needs it amputated.
Before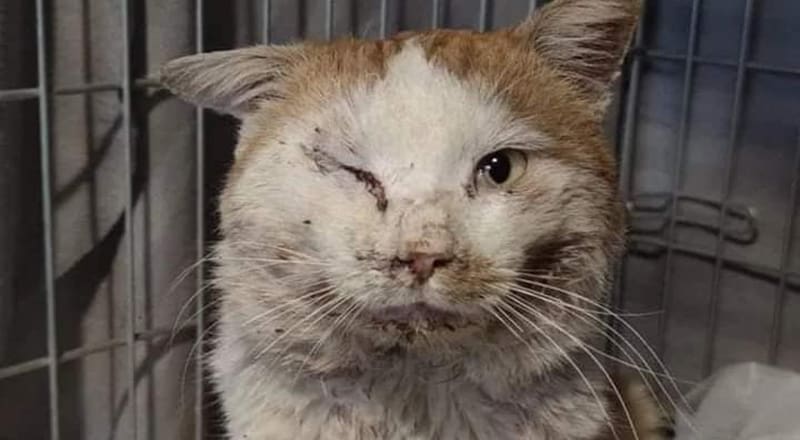 After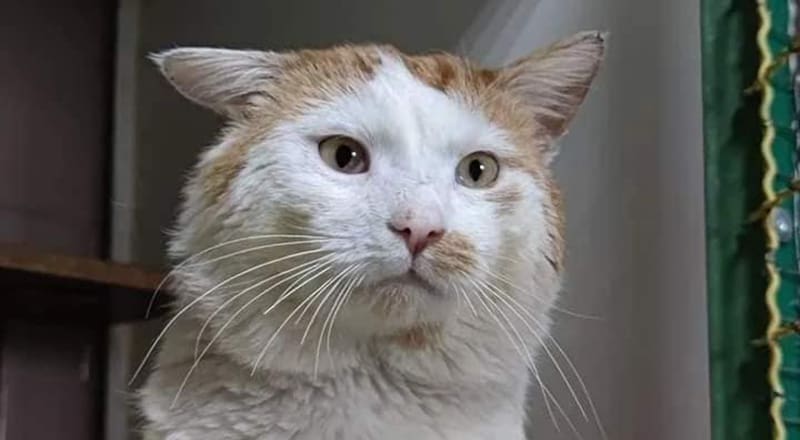 White cat

We provided medical help for this white cat from the Dnepr shelter.
Before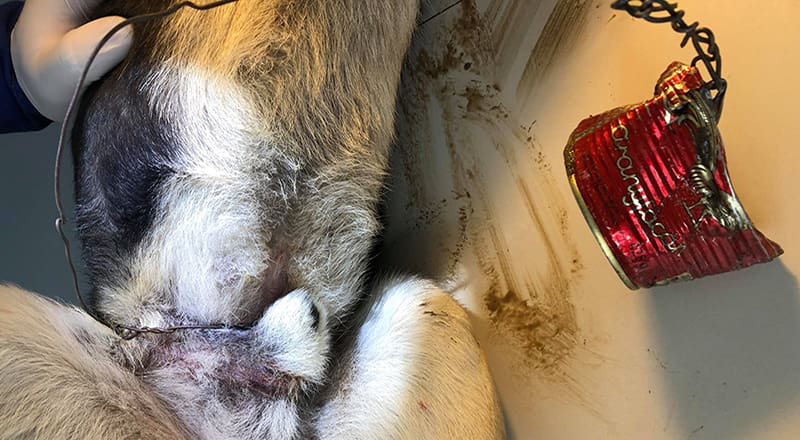 After
Ken

Ken was rescued from the streets of Smardan in February 2019. He was found with his body wrapped in a metallic wire, which went deep into his skin and causes severe infection. He has received treatment and all the care he needed and has recovered remarkably well.
Before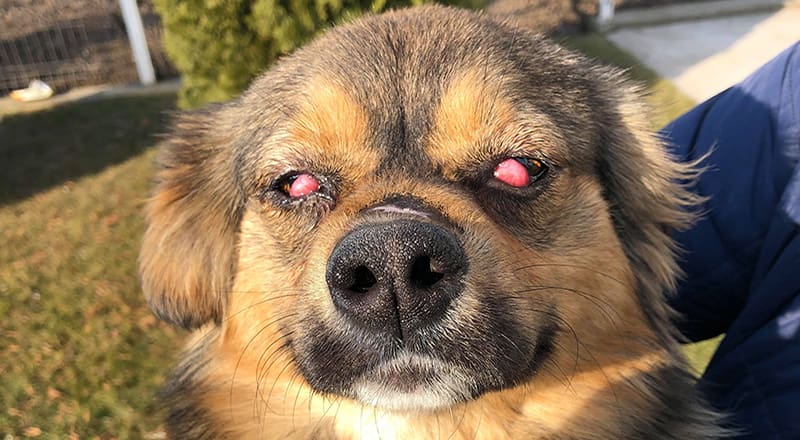 After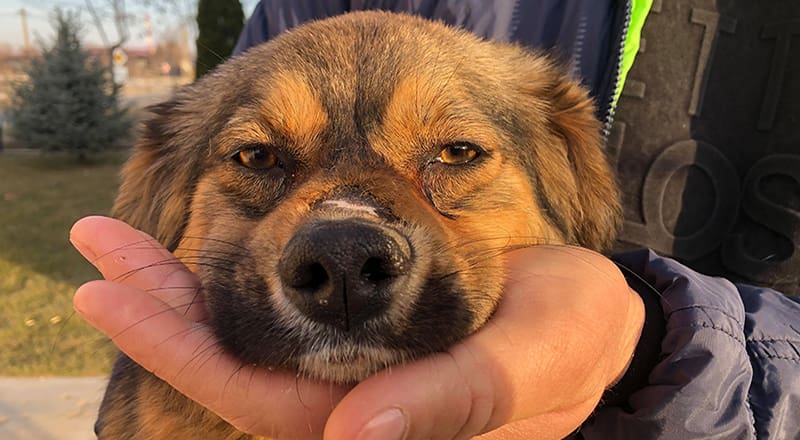 Betty

Betty received help from the ROLDA Rescue team in March 2019 with an eye surgery that restored her sight.
Before
After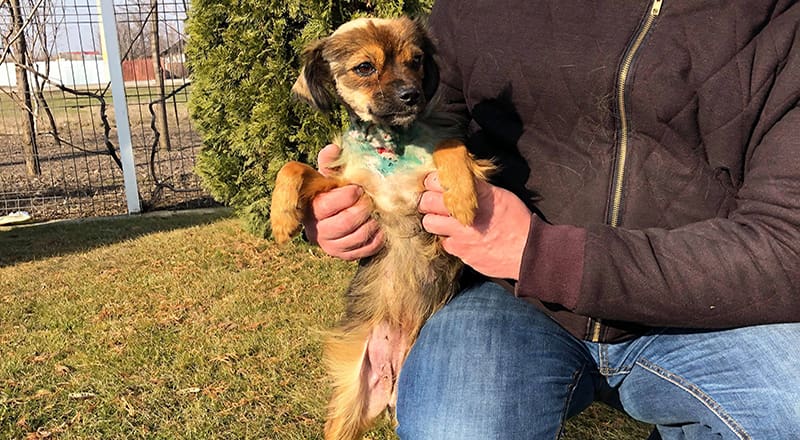 Ilona

Ilona was found in February 2019 with a bite on her head that was twice its normal size because of a severe infection which was left untreated. Ilona was in such terrible shape when we rescued her so we rushed her to the clinic. Luckily, she's a fighter and survived the most critical 48 hours. After that, her general health started to slowly improve. A few months later, Ilona found her forever home in Sweden where she lives a spoiled and happy life.
Before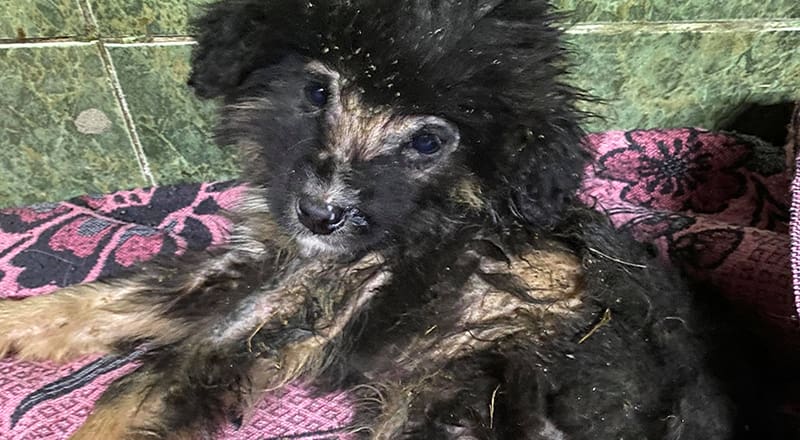 After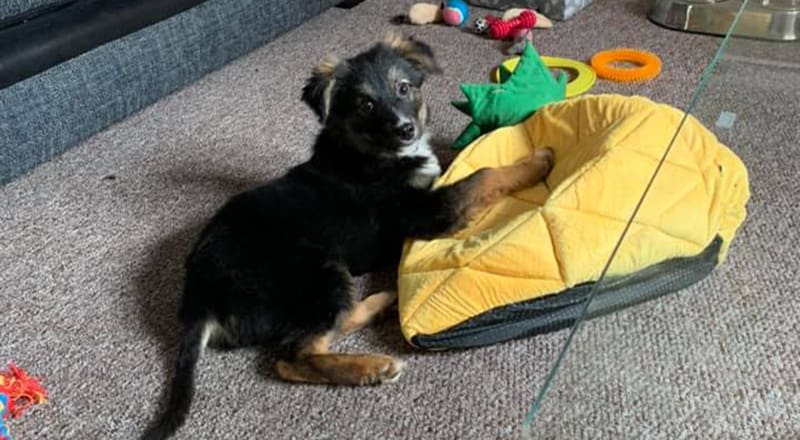 Stefanut


Our colleague Mada found Stefanut on her way to visit a relative in Gorj. Stefanut had been hit by a car and nobody had bothered to stop for him. Mada took him to a nearby vet where they verified that he has no broken bones, and his spine, which we feared had been affected because he couldn't walk, was fine, too. Our staff took care of him in our shelter. We found Stefanut a new home in UK.
Before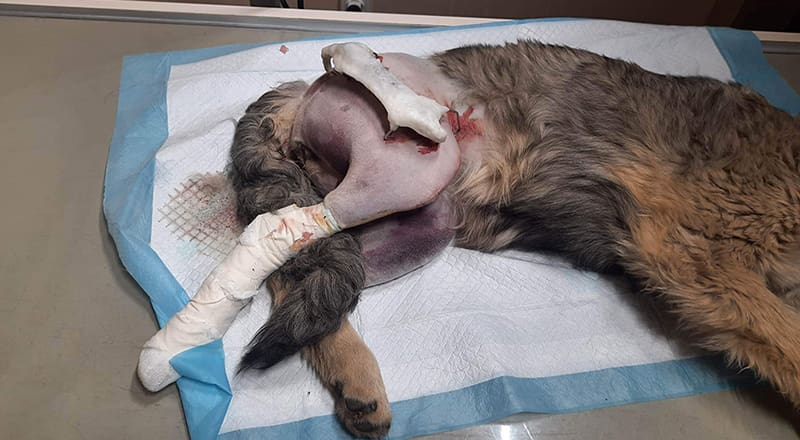 After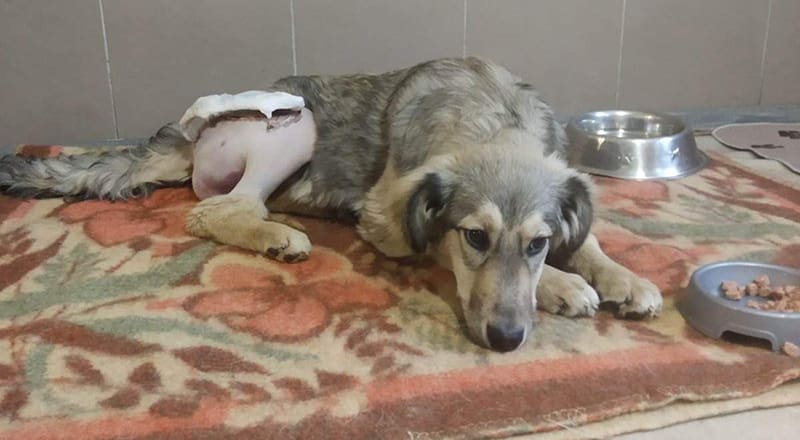 Ala

Ala, saved in February 2023 in Korosten is a young dog who lived with the military at the checkpoint. She got hit by a car – complex fragmental fractures of the hind legs, a fracture of the femoral neck on the right. Several operations are required. After last vet check, it was decided she will need at least one more surgery.
Before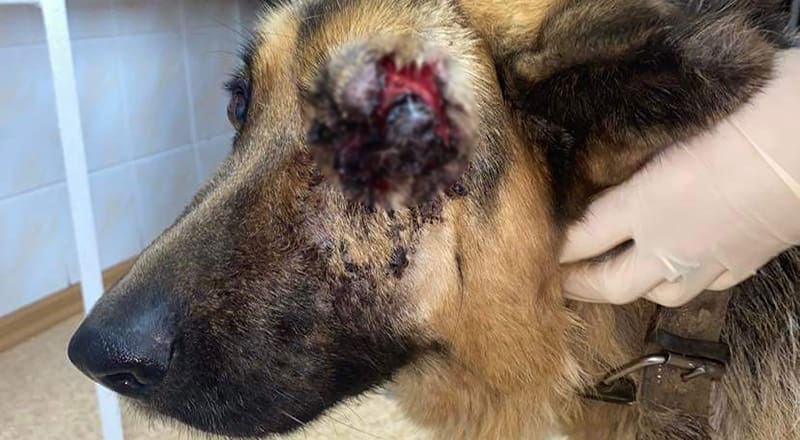 After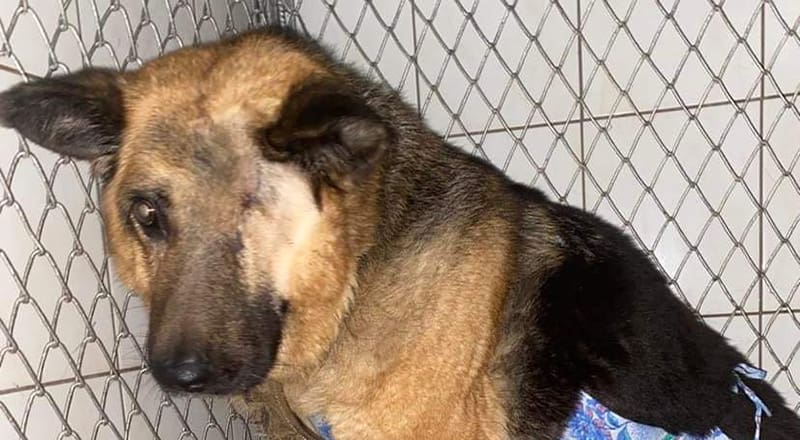 Alpha

Alpha is a german shepherd, 10 years old was living on a industrial plant in Korosten. The guardian noticed her eye injury,when volunteers save her it was impossible to cure and save eye (also because of the extreme cold that affected the sensible eye tissue). Alpha had surgery and she is adjusting herself to new life.
Before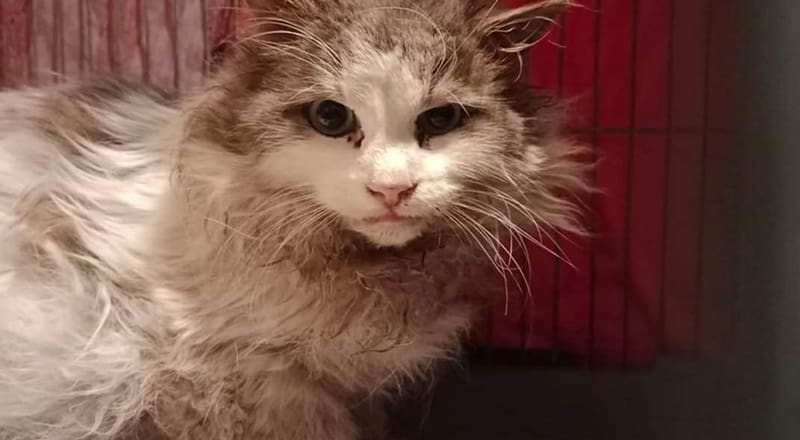 After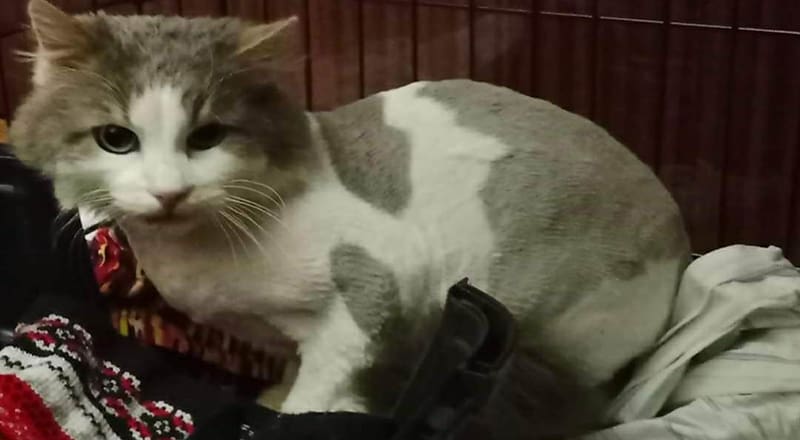 Lohmatik

Lohmatik was picked up on the street in a terrible state: his jaw was rotten, there were wounds on his neck, his front paw was rotten (infection and hence inflammation), anemia. He was a very fluffy cat, but his fur was in pieces. When he was sheared, they saw that the poor animal was all in wounds. The doctors did the impossible and now Lokhmatik is much better.
Before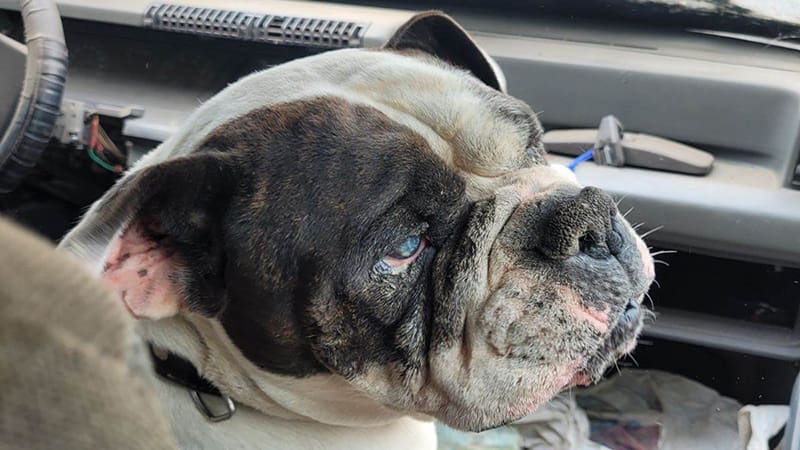 After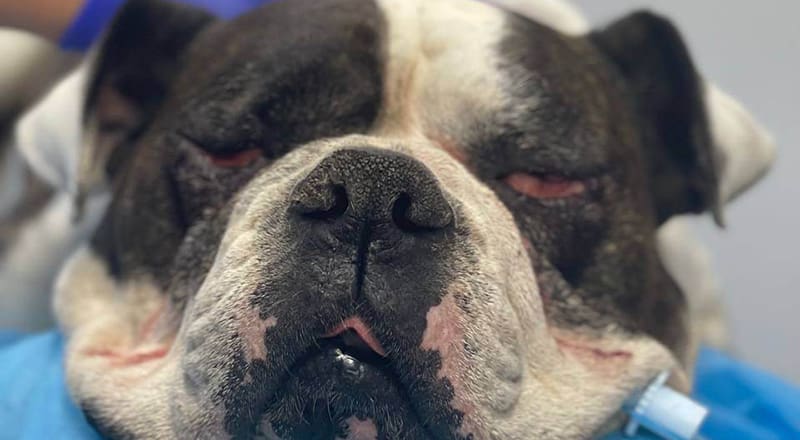 Duce

Before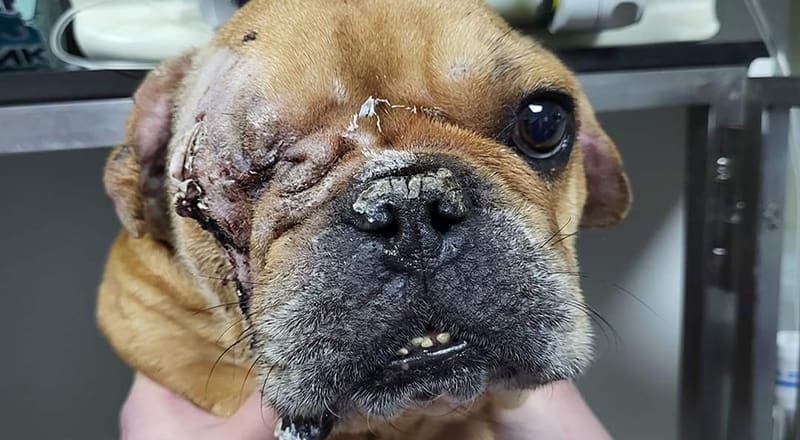 After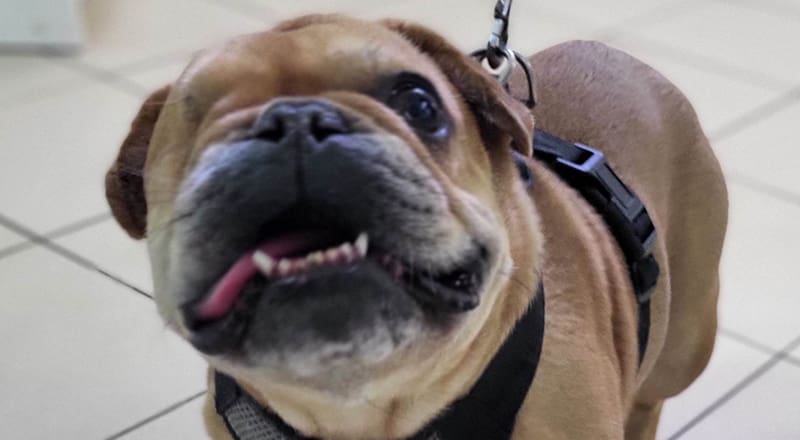 Girl

Before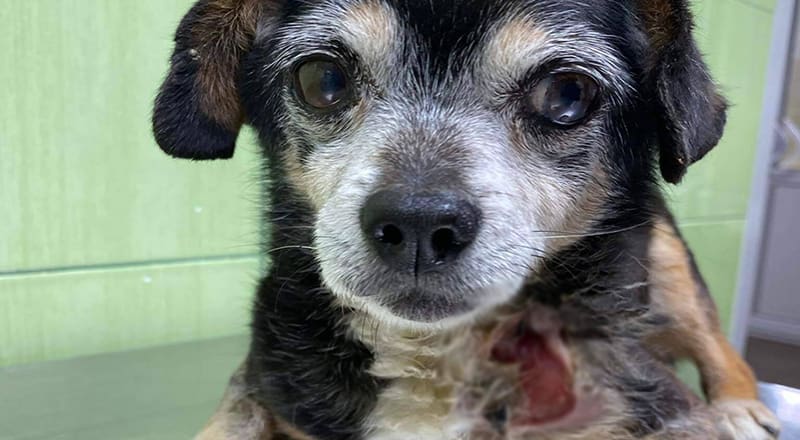 After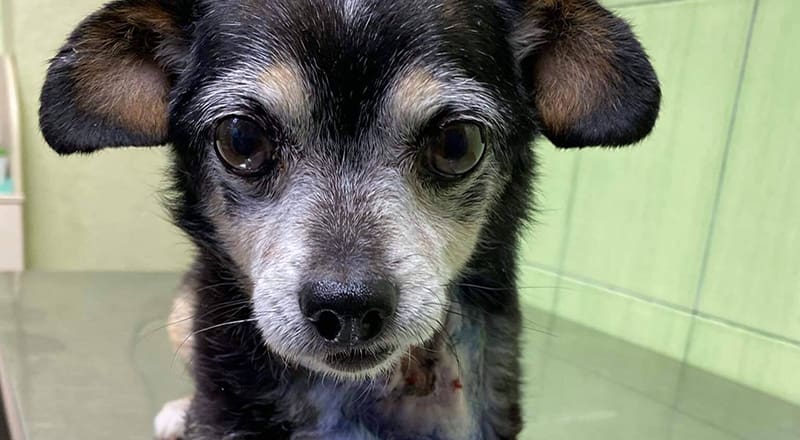 Morty

Morty was found abandoned on a field in Zaporizhzhya, Ukraine. He is a senior dog that had owners for sure and that was probably abandoned by them while running away from the war. He was exhausted, powerless when he was rescued, and had an ugly, untreated wound that looked infected. He was taken to the vet clinic, the wound was cleaned and he started the required treatment. Morty is now in the shelter, recovering slowly and he needs all our support to get better.
Before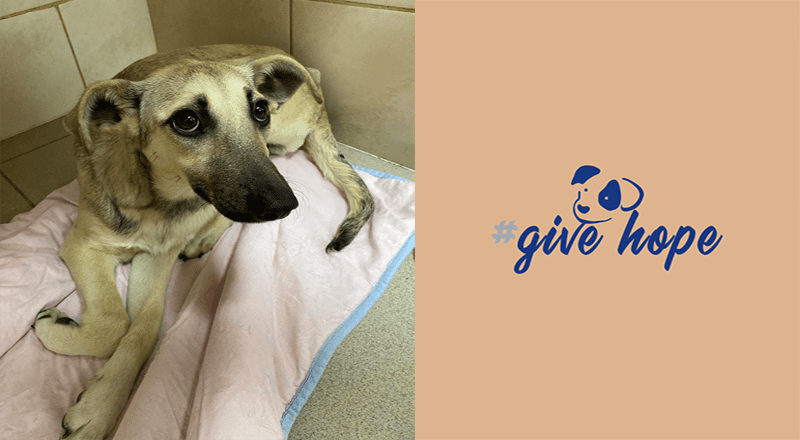 After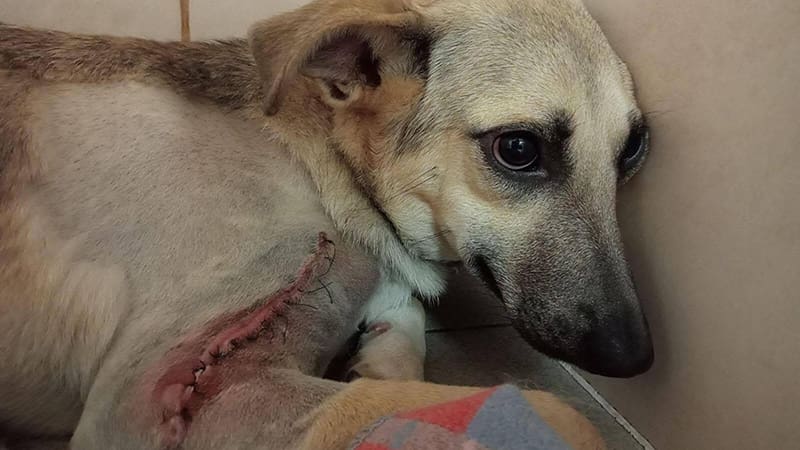 Before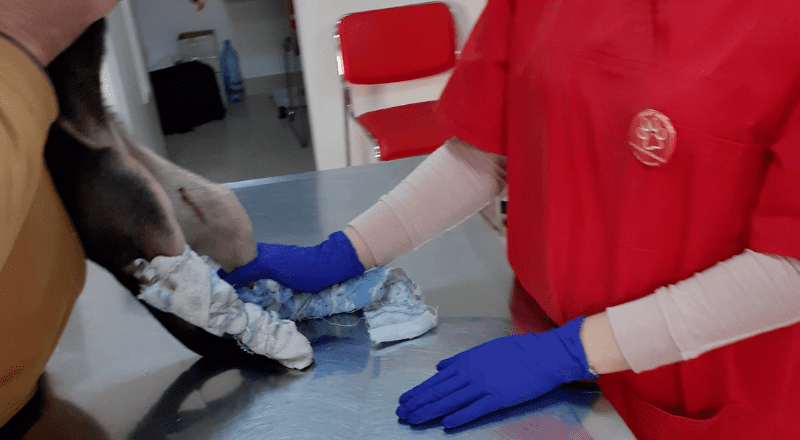 After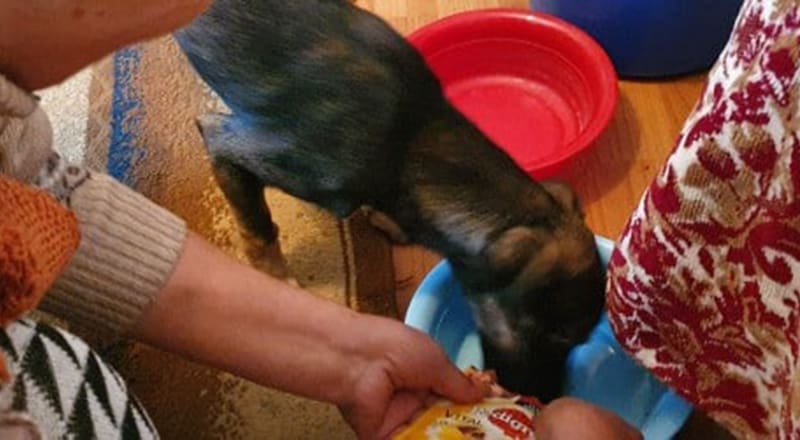 Daisy


Four-month-old dog was hit by a car. Locals tried to help her by sewing casts for her fractured legs. Seeing she was getting worse, they called us. After recovery, she was adopted in Romania.
Before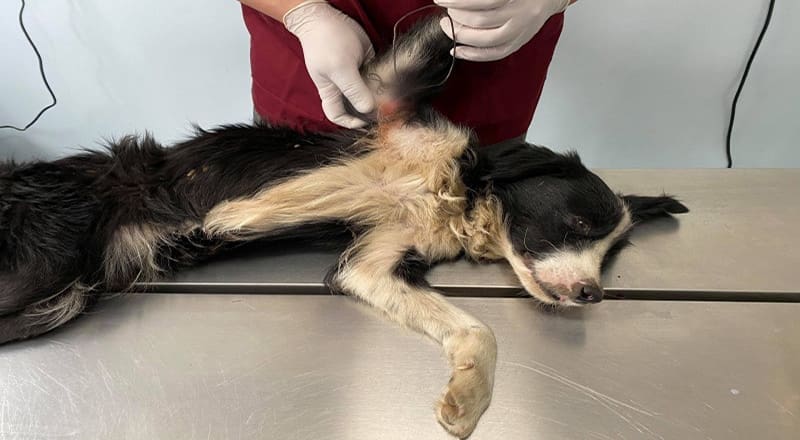 After
Braveheart


Dog found tied to a tree with a metallic wire. The wire was wrapped tightly around his right front leg and tore his skin and sunk into his flesh. Had surgery and will not need amputation.
Before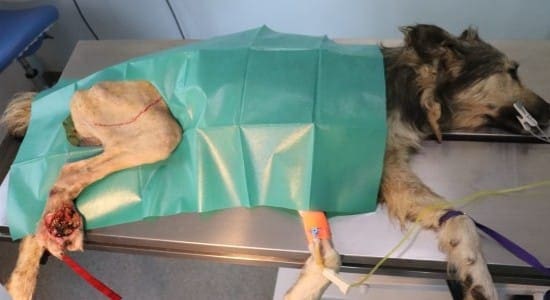 After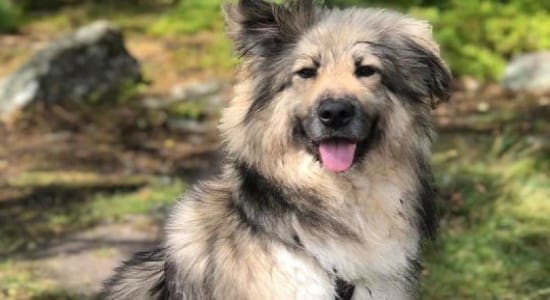 Rambo



Found in a deserted factory plot with his paw mutilated and filled with flesh-eating maggots. The injury was too severe and had to have his leg amputated.
Update: Adopted in Sweden.
Before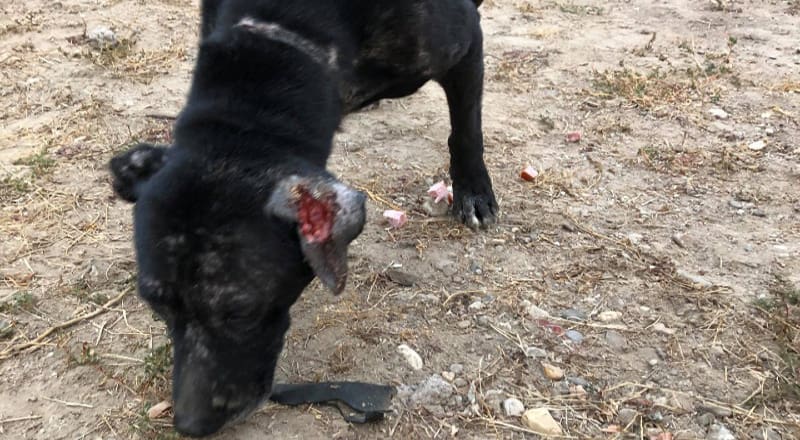 After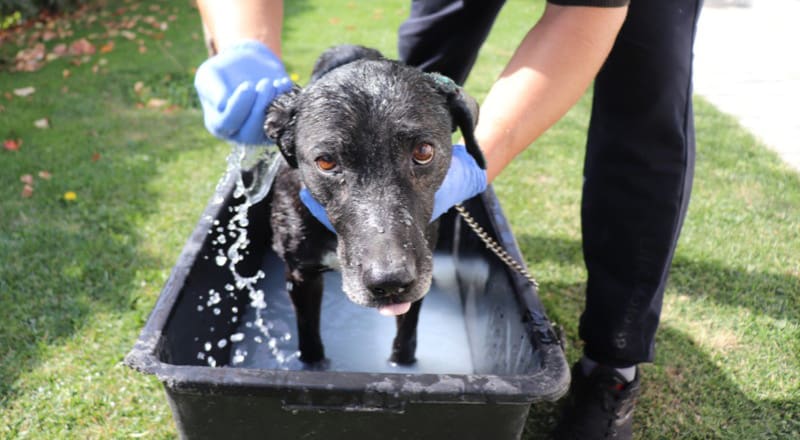 Ella


Abandoned by her owner who kept her tied up with a tightly fitted heavy collar. She had the collar mark around her neck. She also had an infected wound on her ear. She is recovering at ROLDA.
Before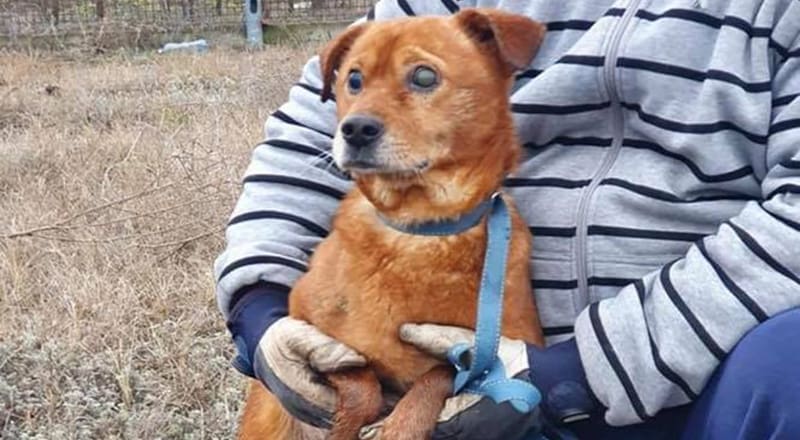 After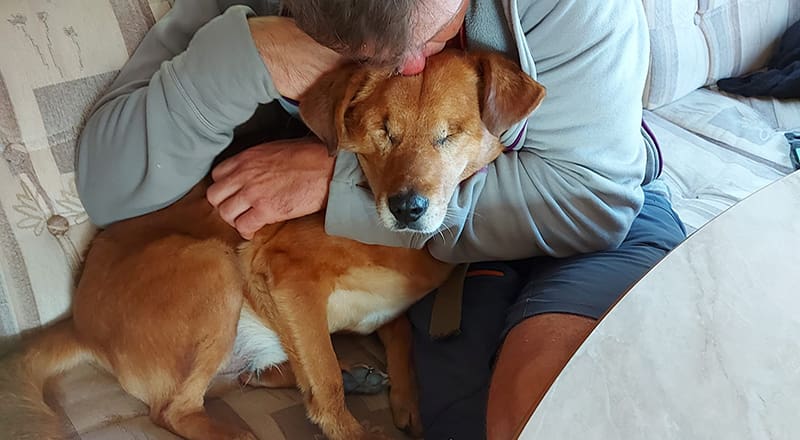 Barty



A senior blind dog who stayed in our care for months. During this time we did the best to offer him a cozy life, but it's difficult to be a dog with special needs in a shelter full of loud, active dogs. Barty was living in dark and we knew that he simply need a quiet place, where he will have space to assess a potential danger, analyze smells around him, feel safe. Obviously the stress from living in a busy shelter made him unsecure. Finding an experienced family for a dog who is not trained, blind, senior and looks shy is a very difficult job. Luckily for Barty, Lisa our president in Sweden offered to foster him and this is how a strong bond was created between her family (especially Goran, her husband) and our senior dog. It's nice to see Barty now enjoying every minute of his life like a spoiled puppy!
Barty left in Sweden in September 2020.
Before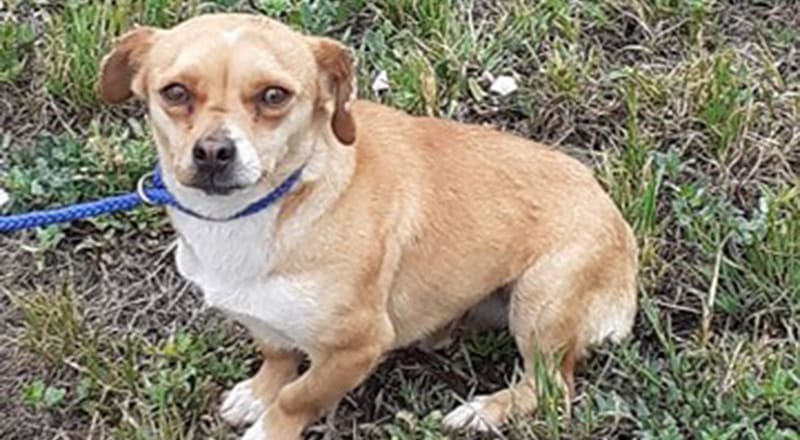 After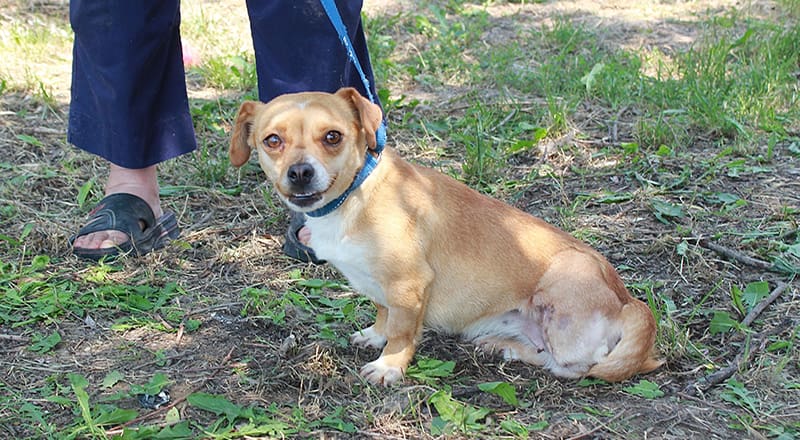 Ellie



A little adorable girl found wandering on the streets, wounded. Her open femur fracture was old, untreated, and sadly lead to the amputation of the leg. The good news is that Ellie was adopted in Switzerland, where she travel in August 2020 to her forever family.
Before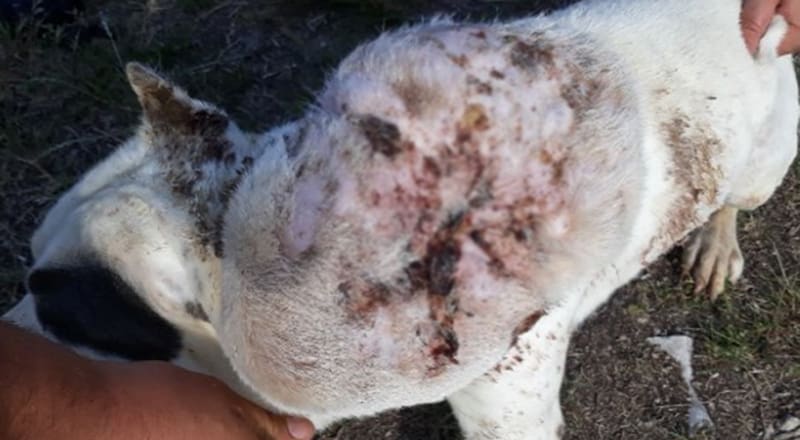 After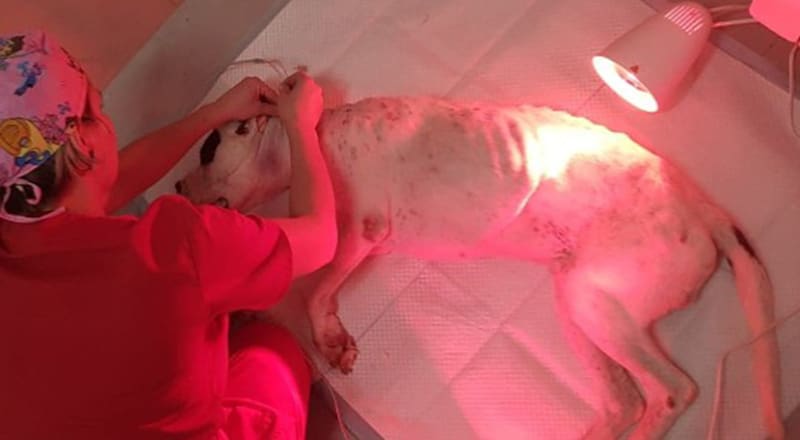 SteFun


Purchased for €2000 by an animal abuser for breeding and dog fighting. Abandoned after suffering a back injury which turned into a 2kg tumor. Vet removed the tumor and is now living at ROLDA.
Before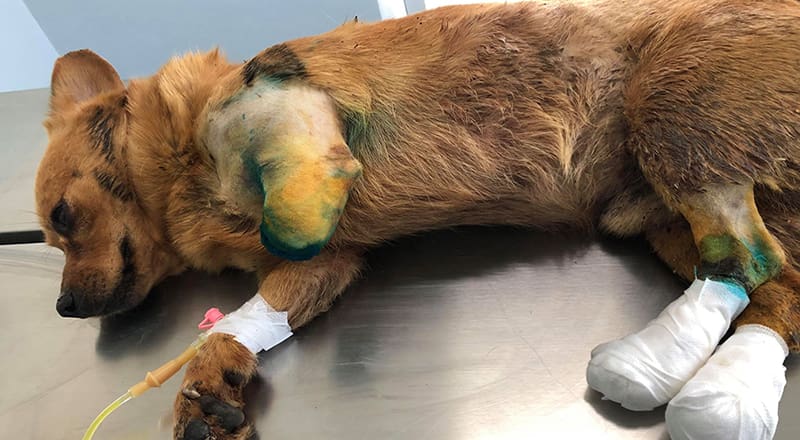 After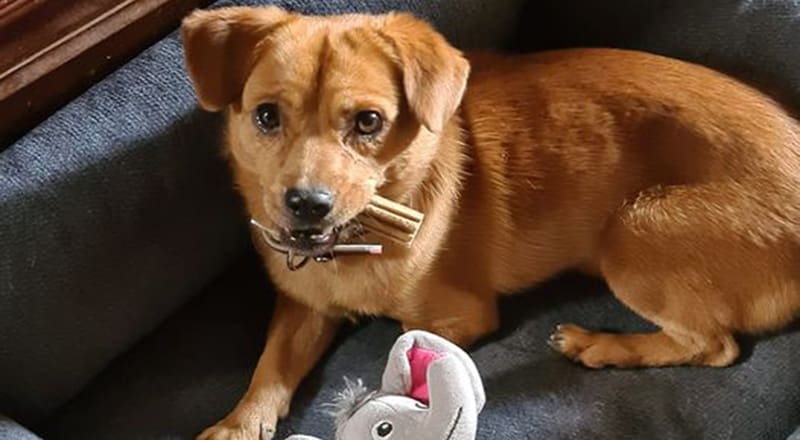 Piciu



Pet of a married couple who got trapped in a metal fence and suffered deep wounds to all four legs and lost a dangerous amount of blood. He had one leg amputated and was adopted in Switzerland.
Before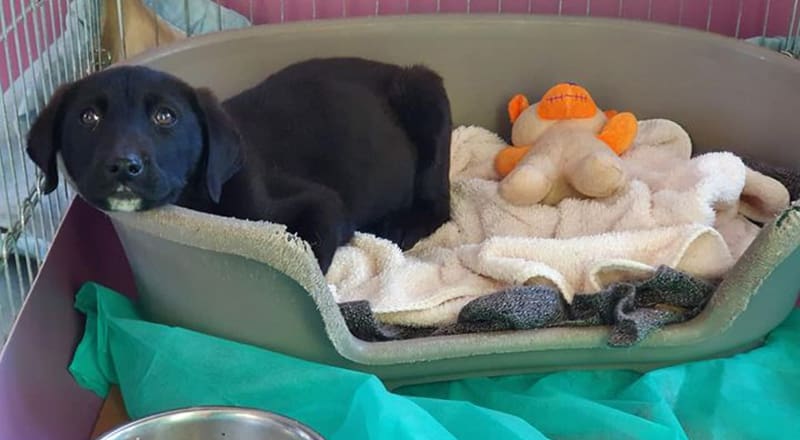 After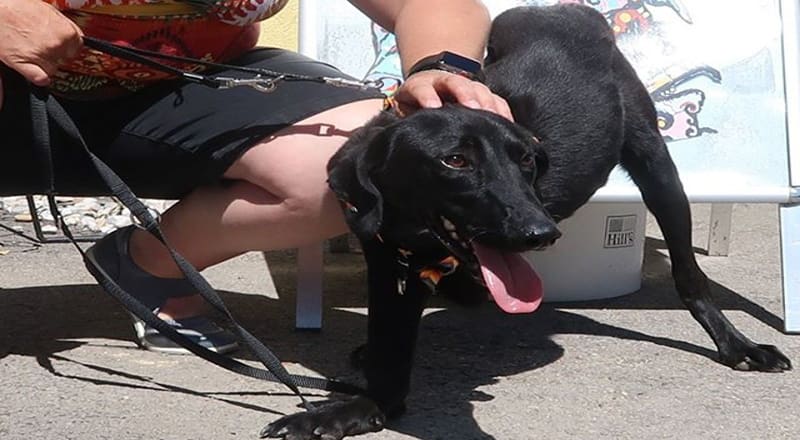 Oscar



Found as a puppy with a congenital leg deformity. The vet had no other option but to amputate Oscar's leg.
Adopted in Switzerland.
Before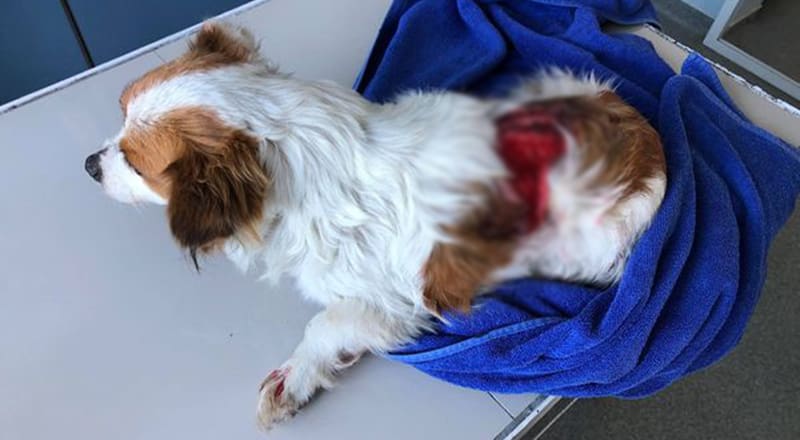 After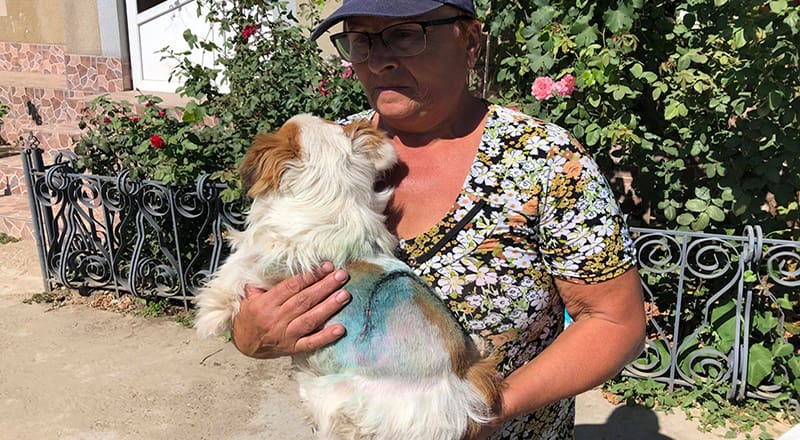 Pufulet

Pet who was struck by a car. The impact damaged one of his eyes and broke three thoracic vertebrae. He made a full recovery and is back with his owner.
Before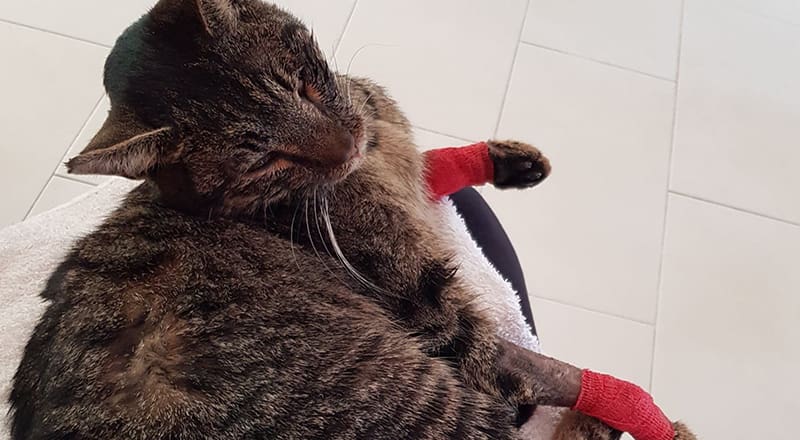 After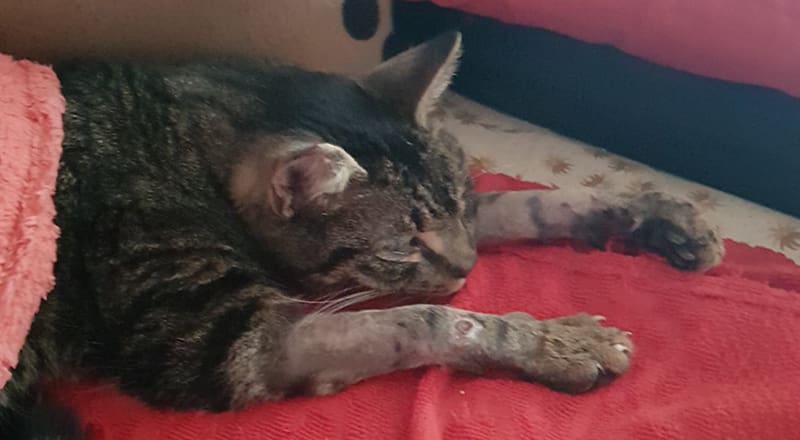 Mitu


Found in coma on a street by a passerby. He was hit by car and suffered a broken jaw and lost one eye. Unfortunately, he will remain blind permanently. He was adopted by the person who saved him, Ms. Lazar.
Before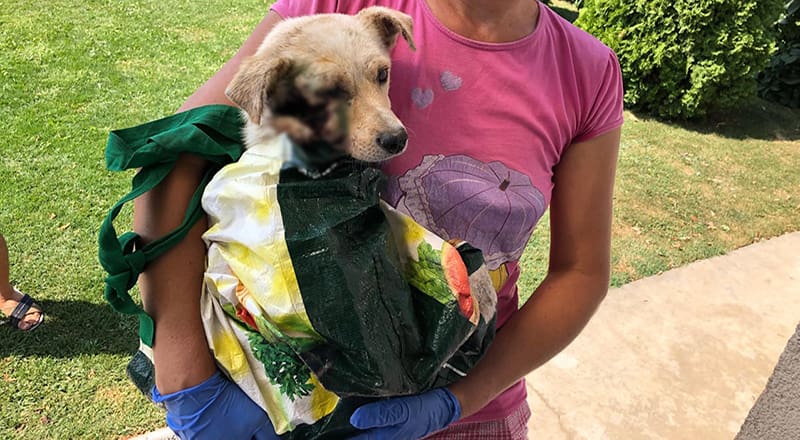 After
Bela


Dog brought to the clinic with a severe injury, created with a sharp object as punishment because she was starving and attacked to eat a chicken. Bela is recovered and living in Sweden.
Before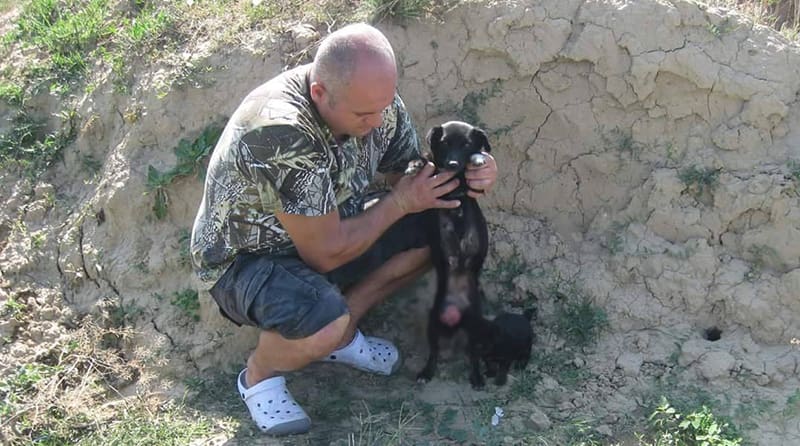 After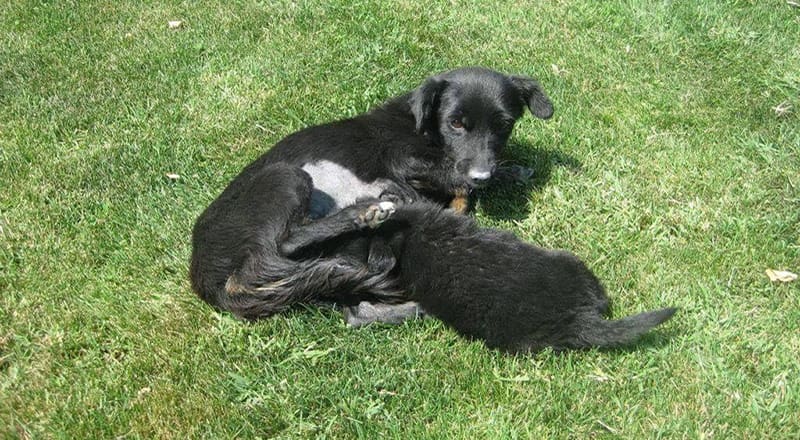 Blackie and Ivory



Saved from Piscu village a mother with big tumor on belly saved together with her surviving pup. After surgery recovery, both dogs traveled to forever homes.
Before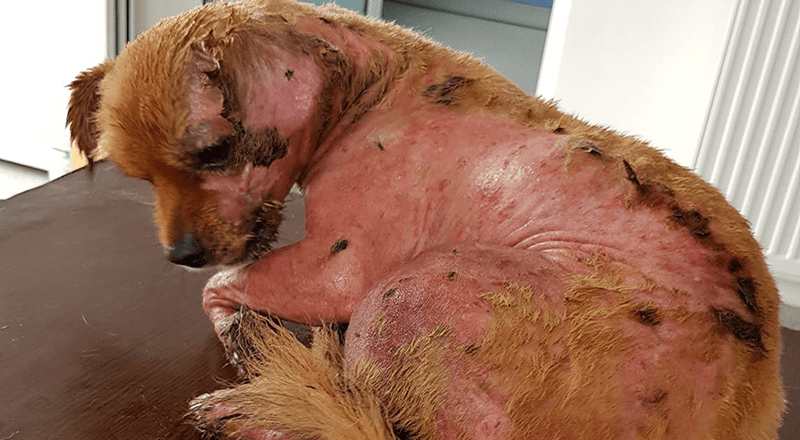 After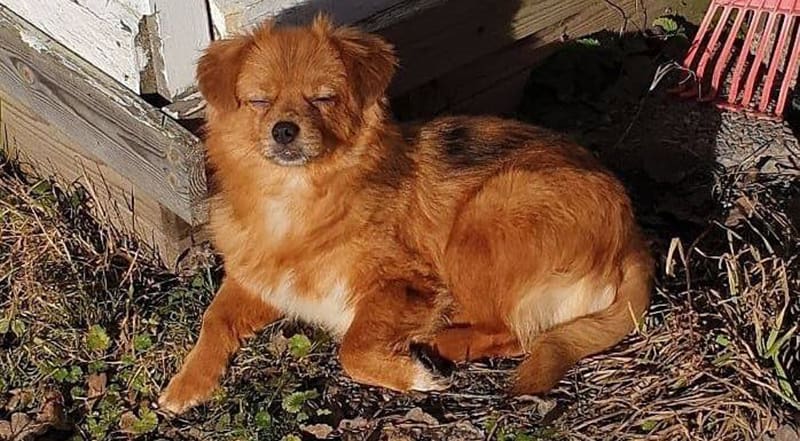 Tarot



Dog covered in tar, saved from agonizing pain. Tar was manually removed. Just before Christmas, Tarot arrived to his adopters in Sweden.
Before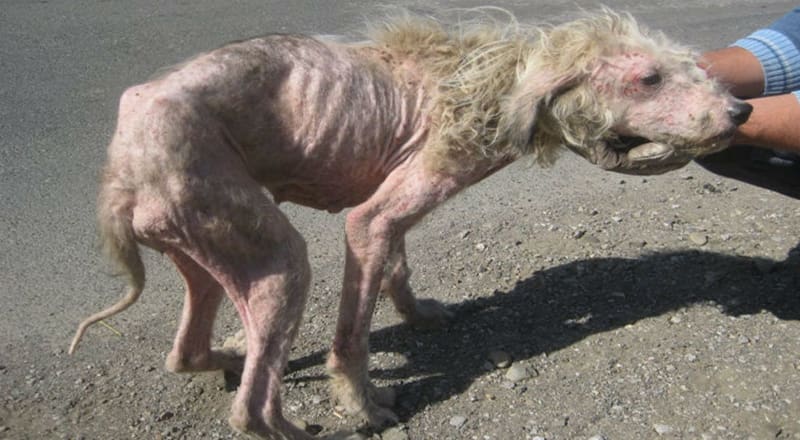 After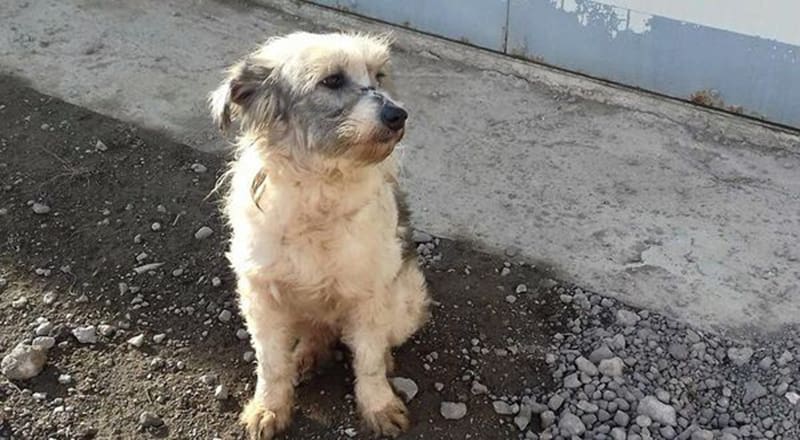 Chick



Rescued in distressful condition, with infected wounds and almost hairless due to severe mange, Chick recovery is amazing.
Before
After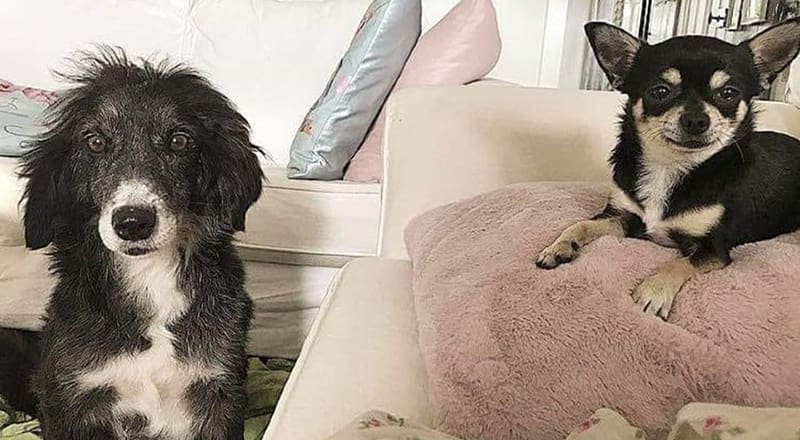 Frankie



Found with deep, open wounds/burning skin on the top of her head, Frankie's skin needed 2 months of intensive treatment to recover. Adopted in Sweden.
Before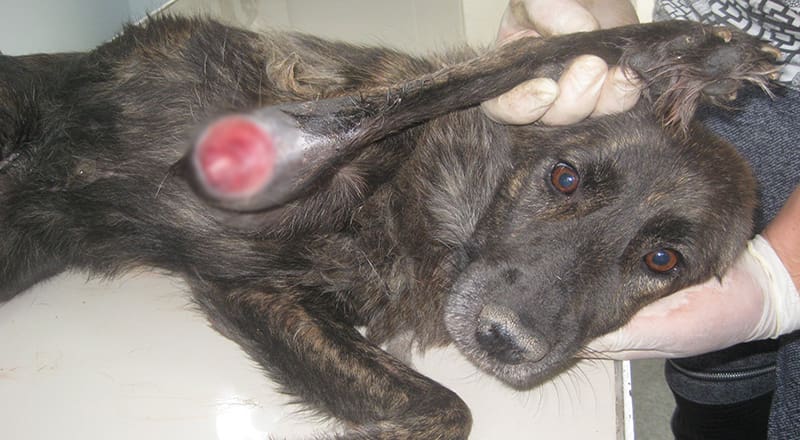 After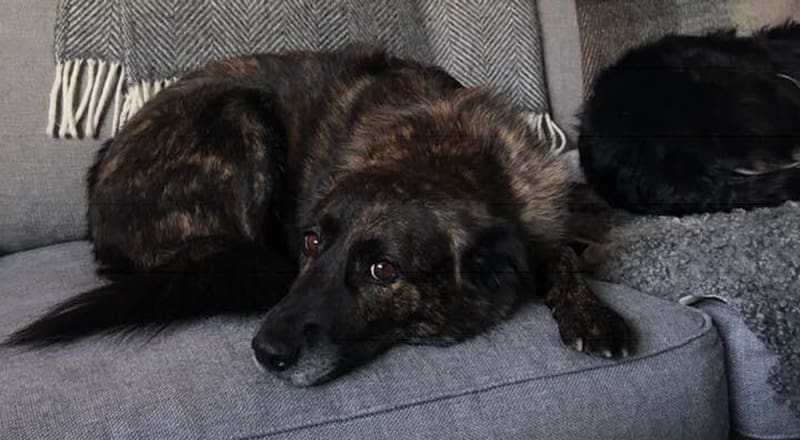 Bar


Found on a construction site, with a severe open wound, older than a week, which put not only her leg but her life in danger. The leg was successfully saved.
Update: Adopted in Sweden.
Before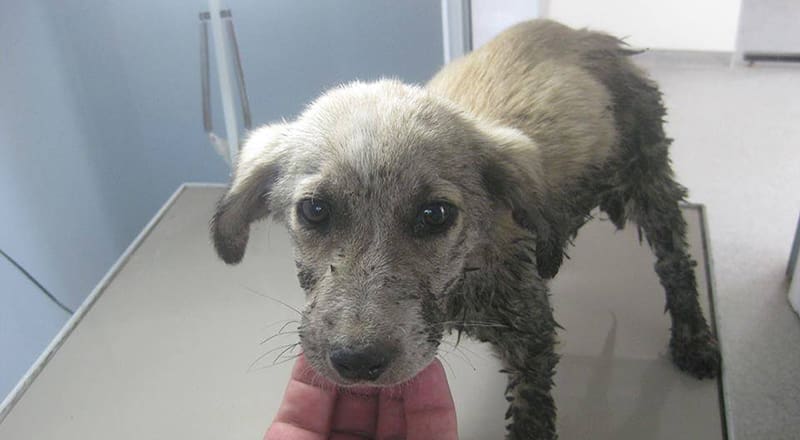 After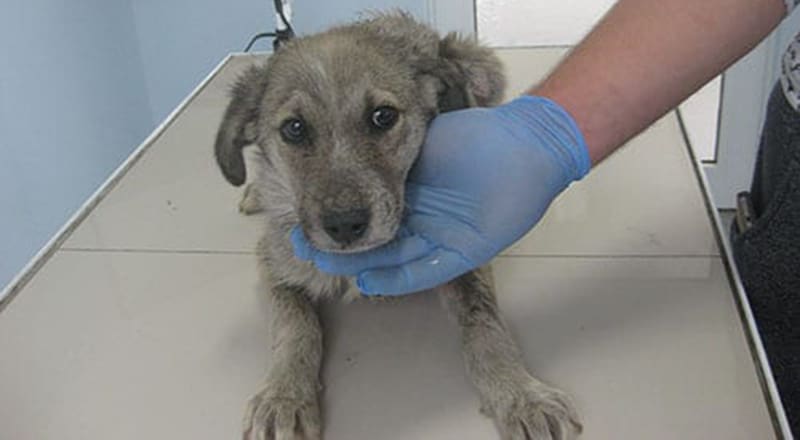 Hera


Abandoned at the edge of the road, covered in tar,Hera went through some difficult times, even if she's still at the beginning of her life. Thanks to our supporters, she is better and ready to start a new life in Finland.
Before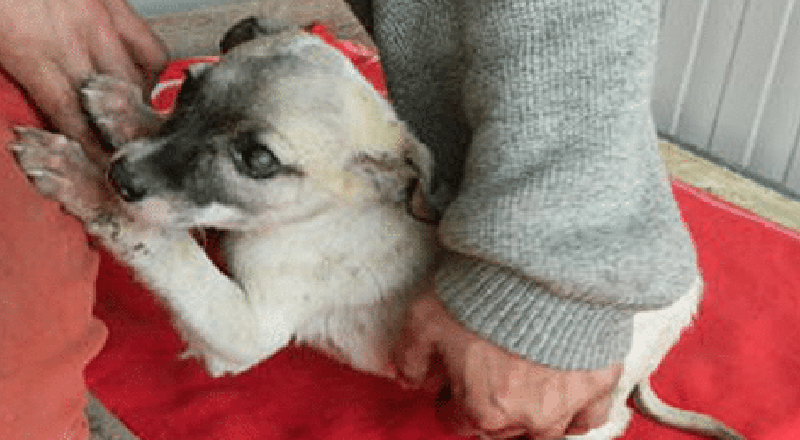 After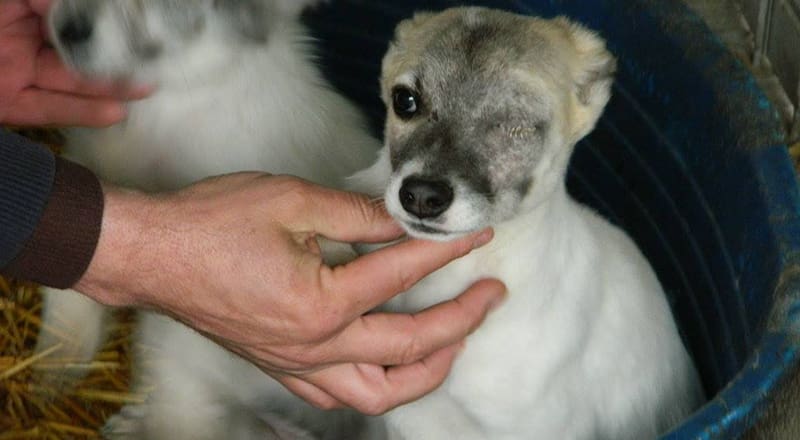 Andy


Puppy saved from a pile of trash. He was weak, underweight and infested with mange to top it off. Unfortunately, one of his eyes couldn't be saved.
Before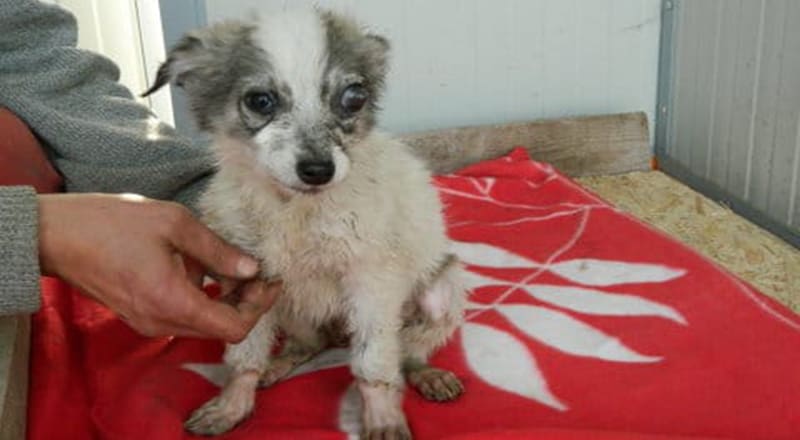 After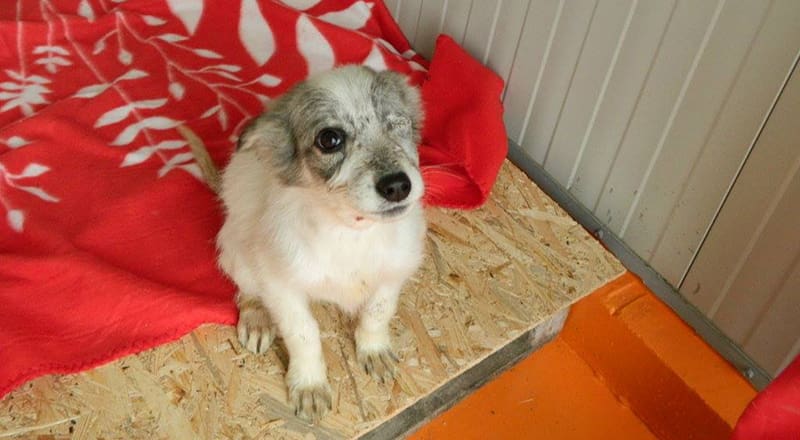 Chasmine


Found on a pile of garbage, from where she was saved along with 3 other puppies. All of the puppies had frostbite. After an eye removal surgery, Chasmine was adopted in Sweden.
Before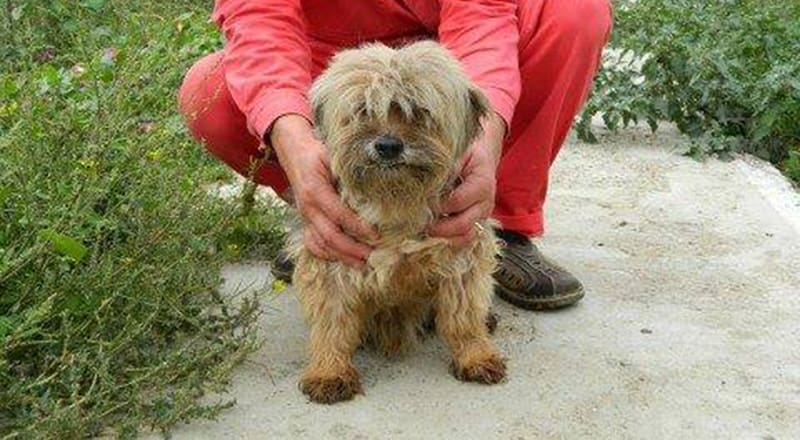 After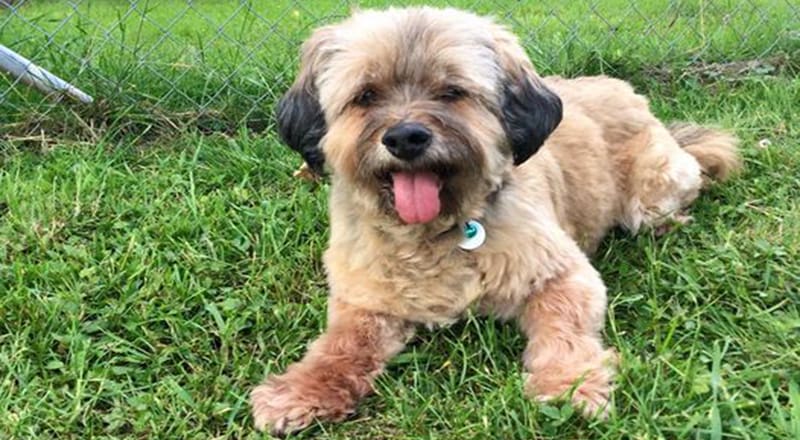 Homer


A senior dog found severely dehydrated, full of parasites, that was abandoned to die. Homer was adopted in Switzerland.
Before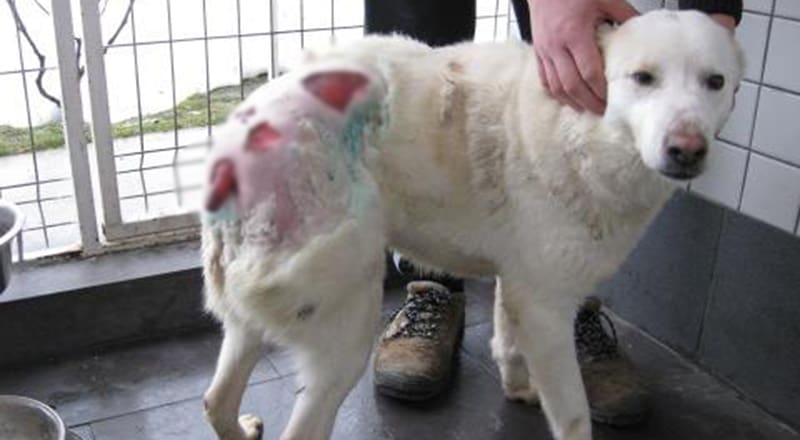 After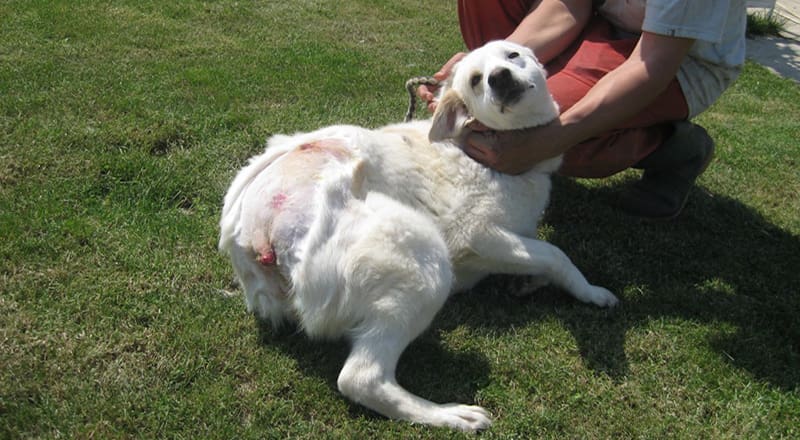 Lori


Searing pain spread like wild fire through Lori's haunches and tail. Running away was impossible because he had a broken leg. Presently, he is at the ROLDA sanctuary.
Before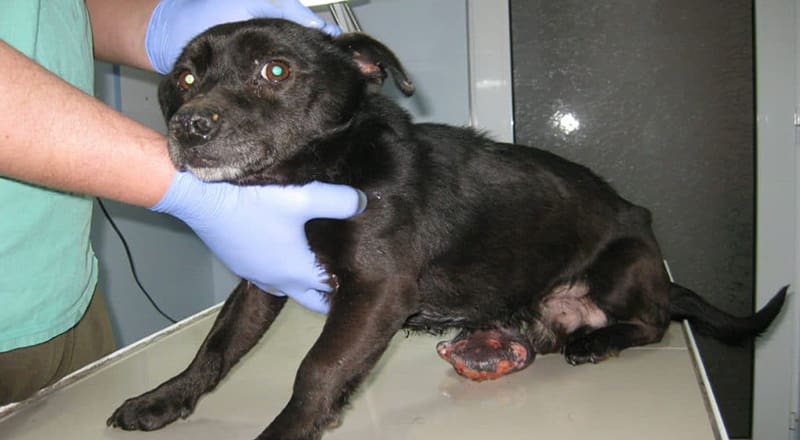 After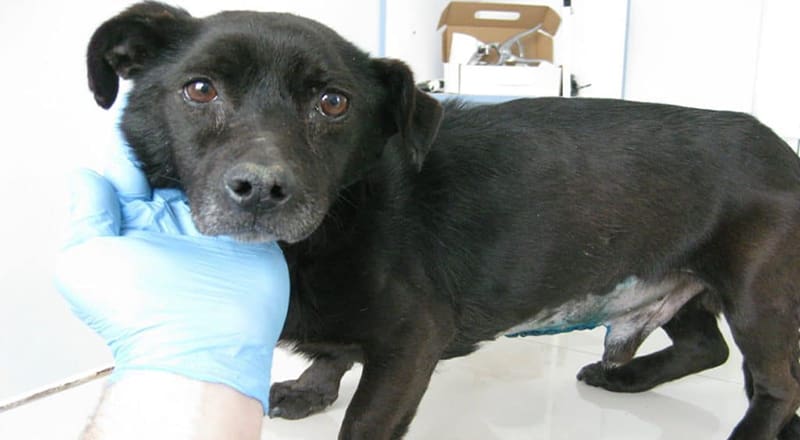 Lucky


Rescued with a big tumor on his belly which needed immediate removal. Presently, this beautiful boy lives in Switzerland.
Before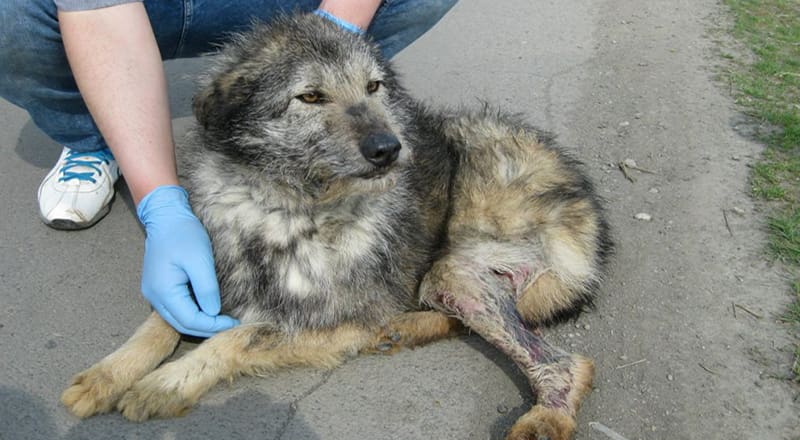 After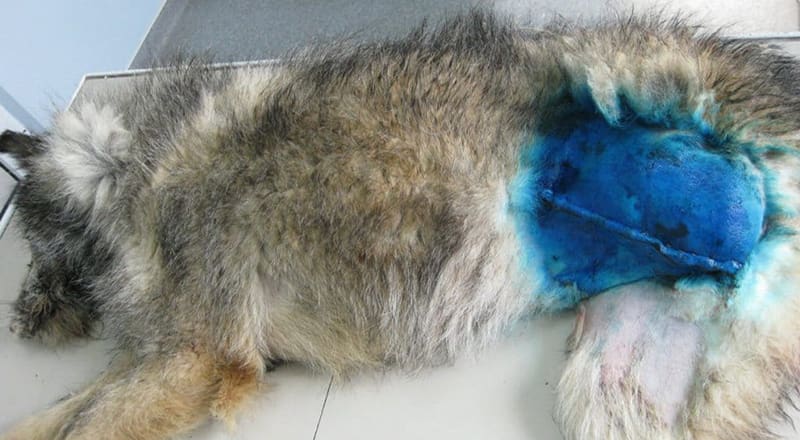 Gonco



Found with an open fracture at the level of his leg. Sadly, nothing could have been done about it, so Gonco's leg was amputated. He recovered well after the surgery and lives a happy life in the ROLDA sanctuary.
Before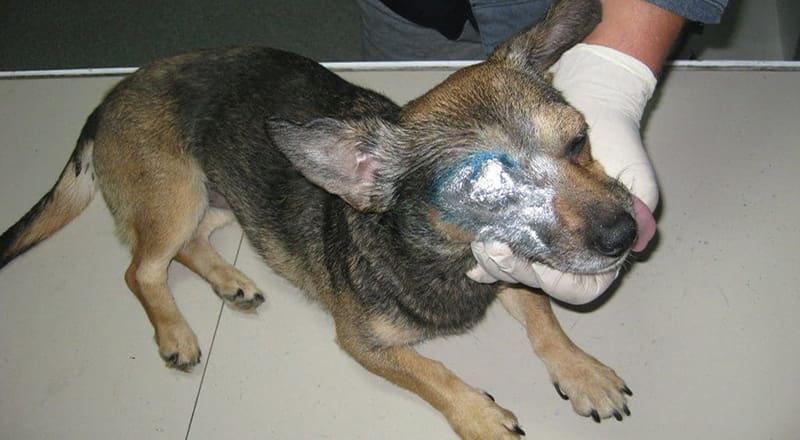 After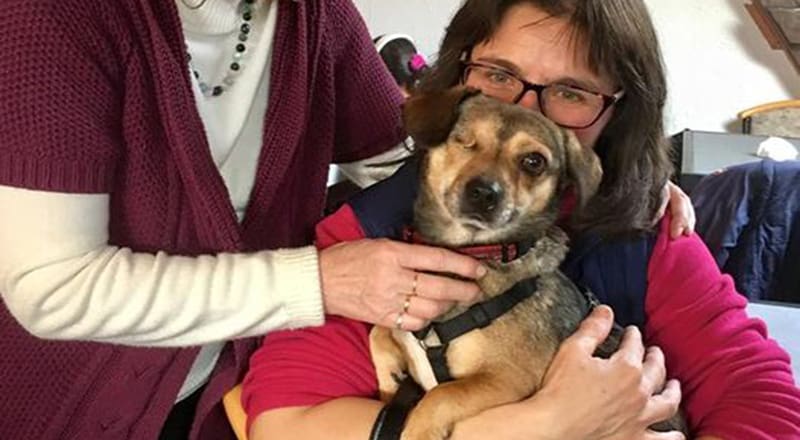 Lizette


Abandoned on streets with a severely injured eye, which couldn't be saved. She lives now in Switzerland.
Before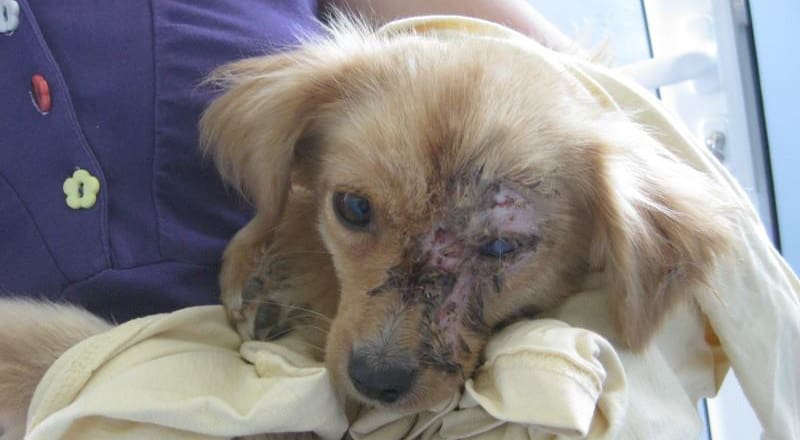 After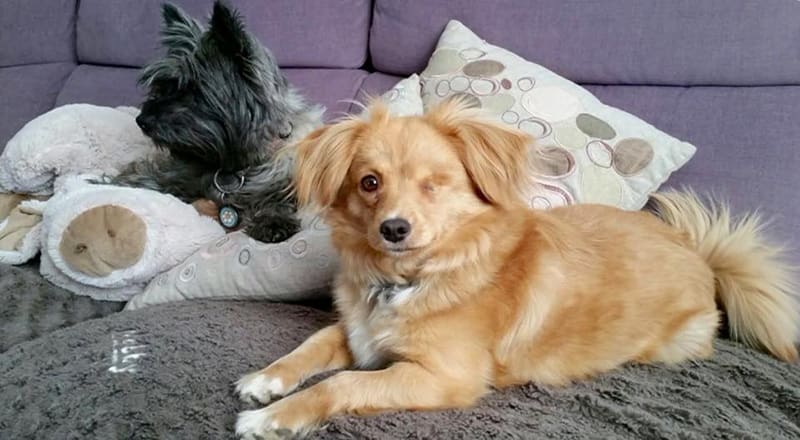 Buffy


Abandoned by her family because the cost of the veterinary care she needed was too expensive, Buffy was treated and safely adopted by Ludovic and Eveline in France.
Before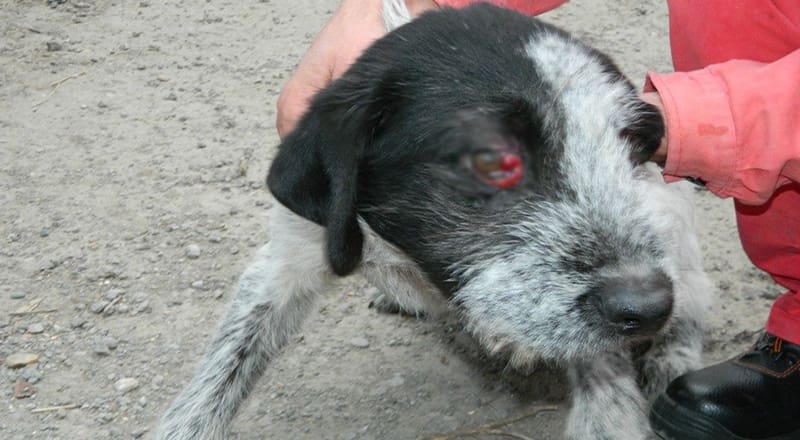 After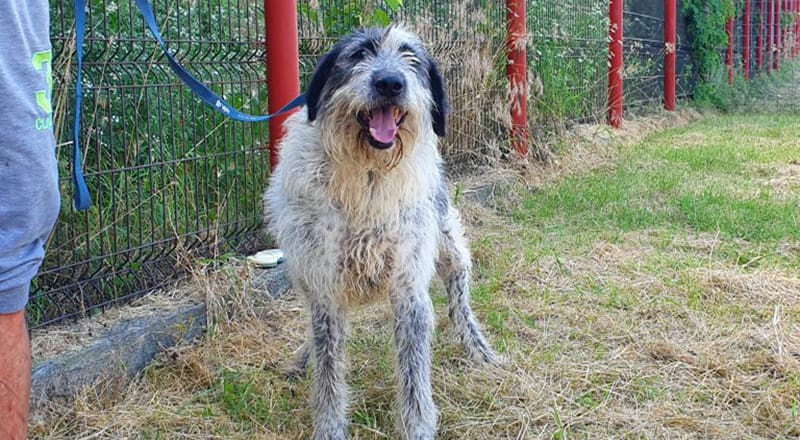 Artemis


Beaten and tied in a plastic bag, Artemis was found just in time. We managed to save her eye. She currently lives in our sanctuary.
Before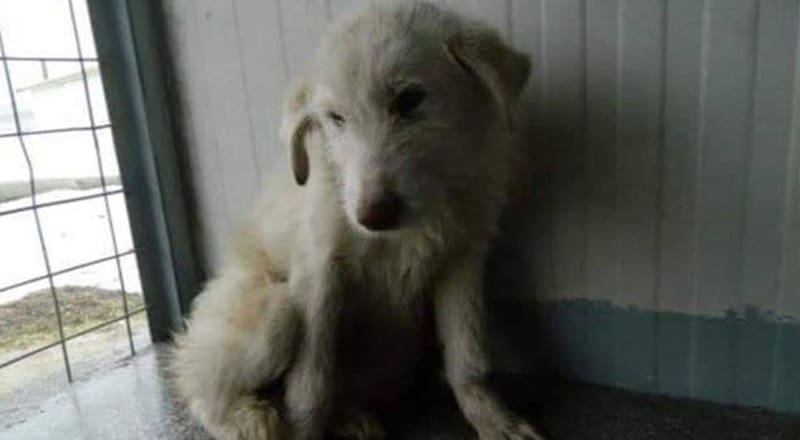 After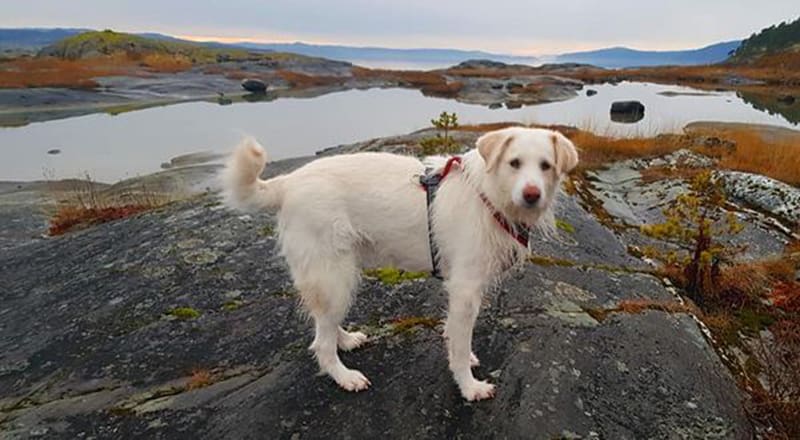 White Angel


Rescued from the streets completely blind, White Angel melt many hearts. Adopted in Norway, renamed Zinga she is trained to search and rescue dogs lost in Norwegian forests!
Before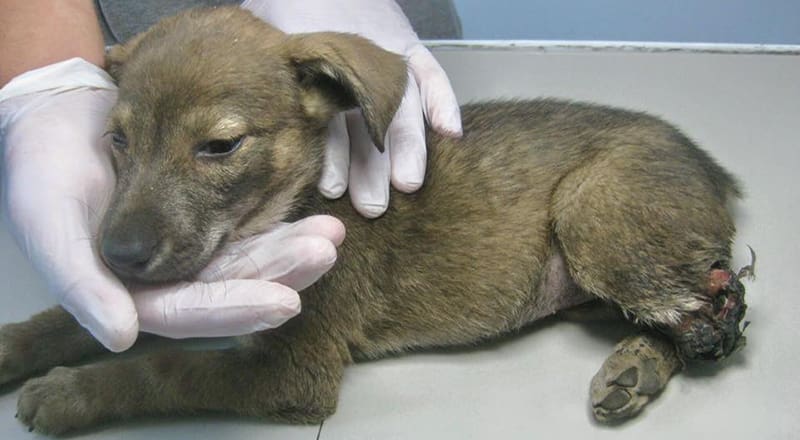 After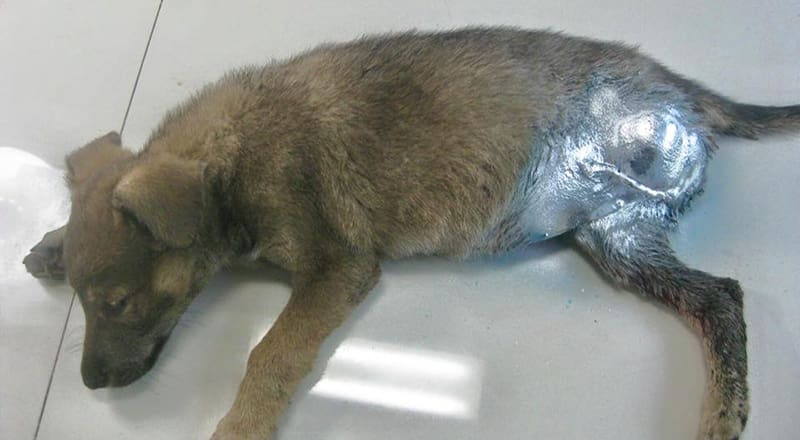 Sugar