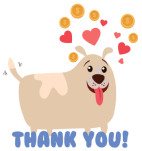 Thanks to you, ,
abused horses will soon have retirement place to feel at "home" at ROLDA!
Dear ,
ROLDA has been trying to build a horse sanctuary for years. But it can't be possible without your support because help for neglected, abused animals doesn't drop from the sky. It takes special and kind people like you to make a difference for the voiceless!
Our eco-friendly horse sanctuary will provide refuge to eight "retired" horses in our community.
We are grateful for your contribution and generosity. Thanks to you, vulnerable, debilitated, and forsaken horses in our community will soon have a home here at ROLDA, where they will spend their twilight years resting and enjoying the good life.
Together, we will give these majestic beings they love and care they deserve.
With respect and hope,
The ROLDA Team
Thanks to ROLDA Sverige support, meet some of the horses helped in the poor local community