#GiveHope

to
homeless animals
that have nobody else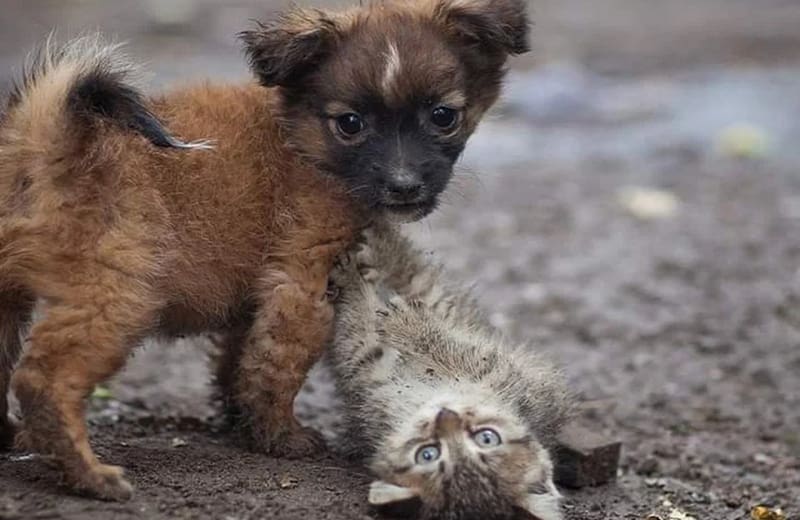 Helping animals in need since 2006
Helping animals in need since 2006
Helping animals in need since 2006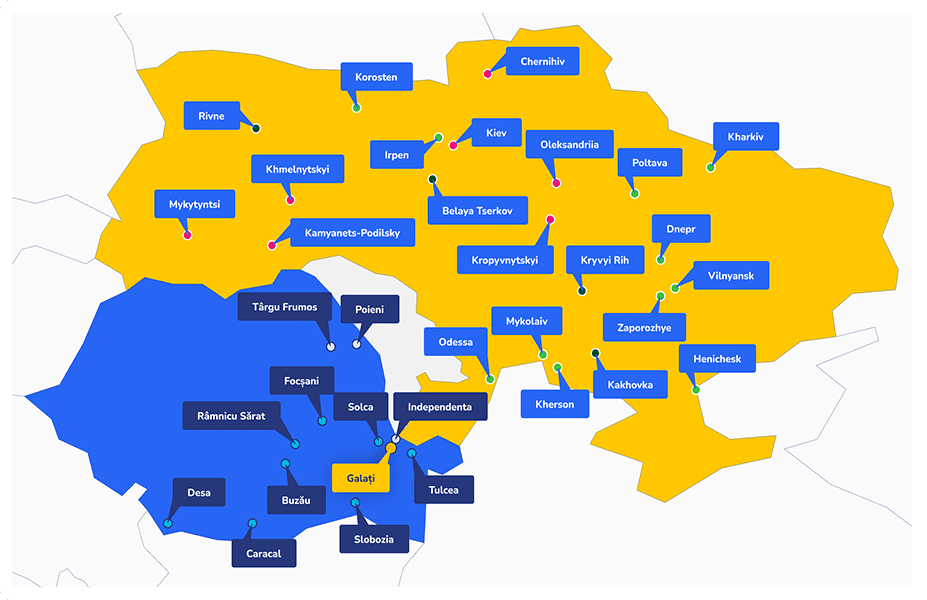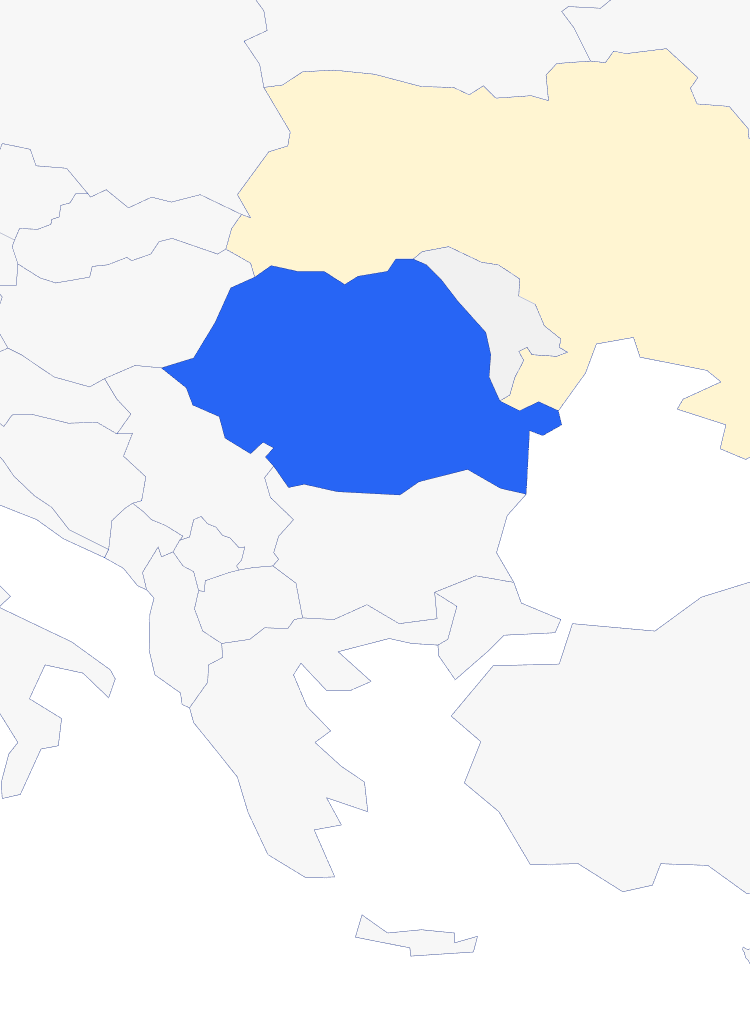 ROLDA private shelters

Food sent to others

Targu Frumos

,

Poieni

,

Independenta

,

Grants sent to others

Focsani

,

Tulcea

,

Solca

,

Slobozia

,

Buzau

,

Caracal

,

Ramnicu Sarat

,

Buzau

,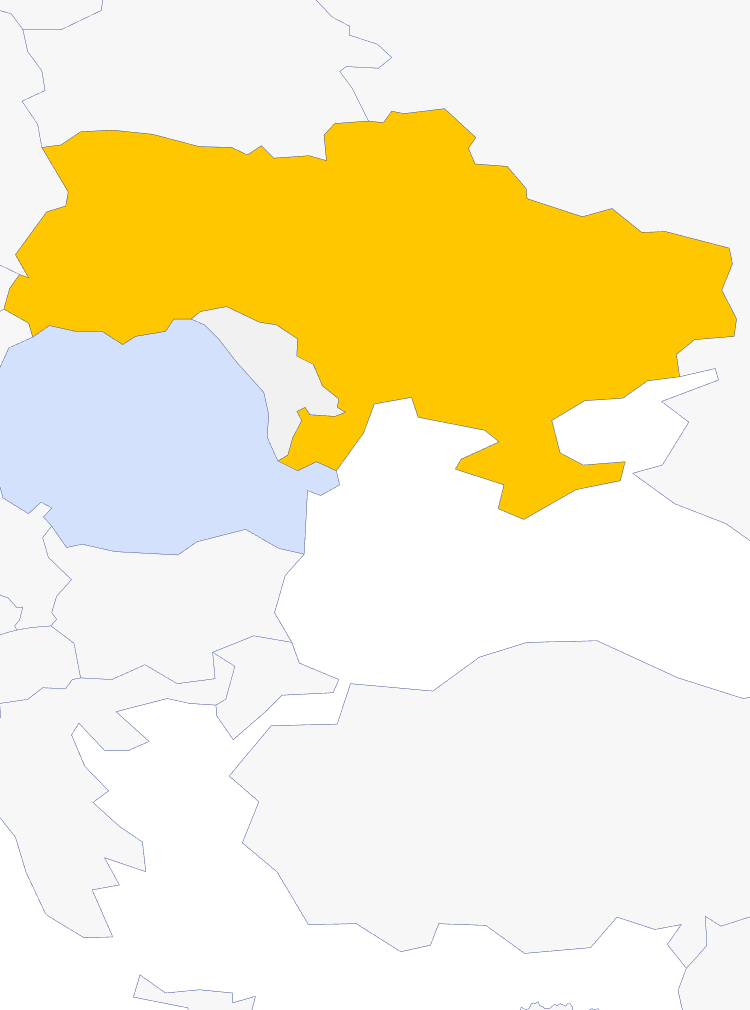 Activity in 2023

Rivne

,

Belaya Rserkov

,

Kryvyi Rih

,

Kakhovka

,

Activity in 2022 and 2023

Korosten

,

Irpen

,

Poltava

,

Kharkiv

,

Dnepr

,

Vilnyansk

,

Zaporozhye

,

Mykolaiv

,

Odessa

,

Kherson

,

Henichesk

,

Activity in 2022

Chernihiv

,

Kiev

,

Oleksandriia

,

Khmelnytskyi

,

Mykytyntsi

,

Kamyanets-Podilsky

,

Kropyvnytskyi

,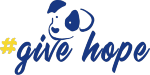 Map legend
Romania
ROLDA private shelters

Food sent to others

Grants sent to others
Ukraine
Activity in 2023

Activity in 2022 and 2023

Activity in 2022
Together, we can transform the future
of each rescued dog or cat
Because every animal deserves to be respected.
Help the ROLDA Rescue Team to save puppies like Sara
When Sara was attacked by a pack of strays, she not only lost her leg but also her family, who refused to keep her when she became disabled. Luckily, people like Lolita exist to help dogs like Sara to live happily ever after. After being in ROLDA's care to fully recover, Sara arrived in Switzerland to live the life of a princess. Help more #ROLDAdogs like Sara.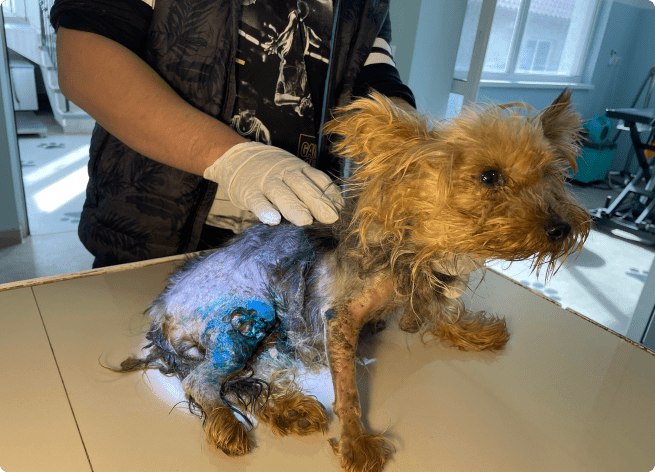 Help the ROLDA Rescue Team to save puppies like Squirrel
Squirrel is a very lucky dog with a severe leg infection and someone ready to battle to save it. Irina refused to amputate the injured leg, fought until the end and now, Squirrel can enjoy a happy and normal life, around people who love her in Ukraine.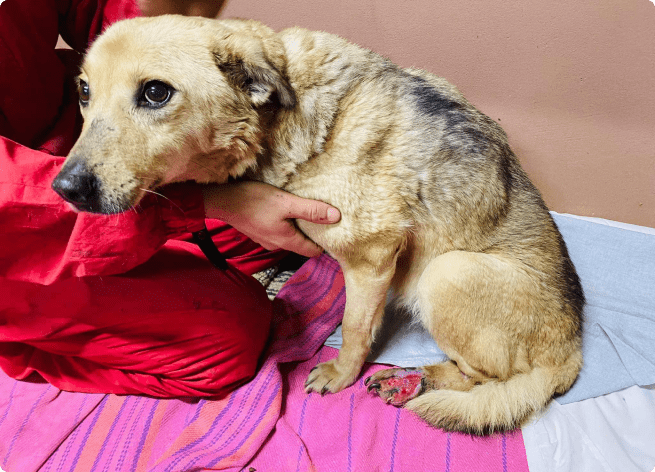 Help the ROLDA Rescue Team
to save more animals in need
Help needed for these campaigns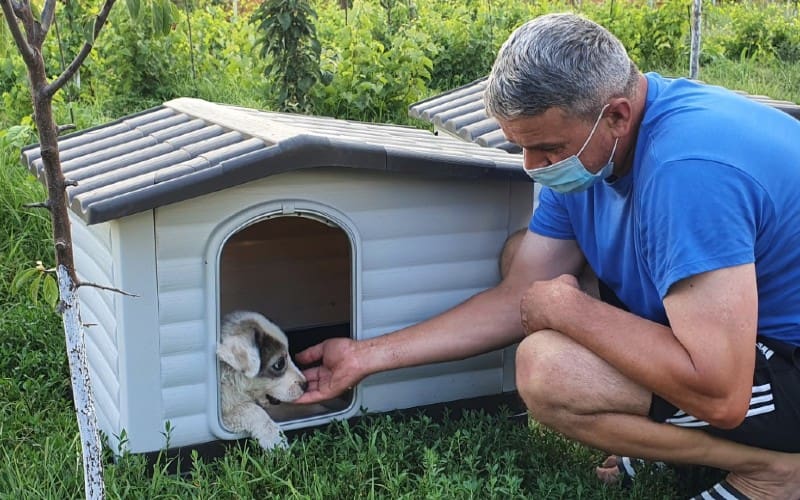 Doghouses for poor pets
We paused the delivery of doghouses in 2022, to allow us to focus on helping Ukrainian animals affected by the war. In 2023, we hope to deliver a minimum of 50 dog houses to pets living exposed to extreme weather conditions.
Donate a doghouse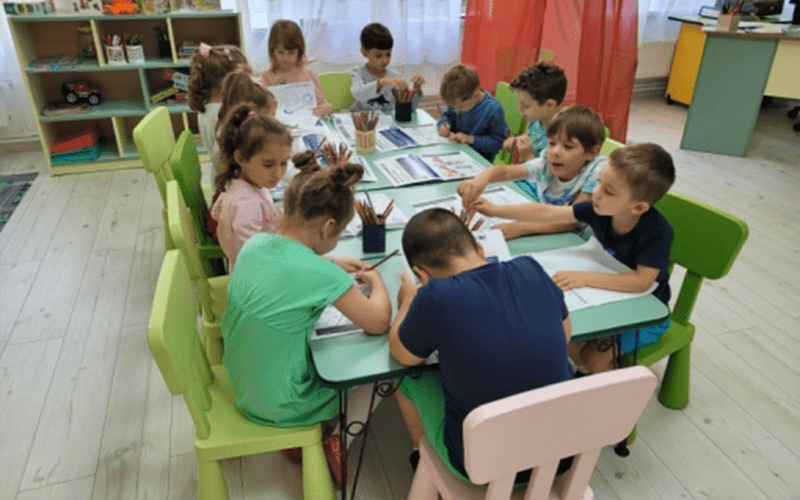 Coloring book is a huge success
We are proud to announce that thousands of coloring books have already been distributed for free in schools and we will continue with more starting in September 2023.
Donate
What we do for dogs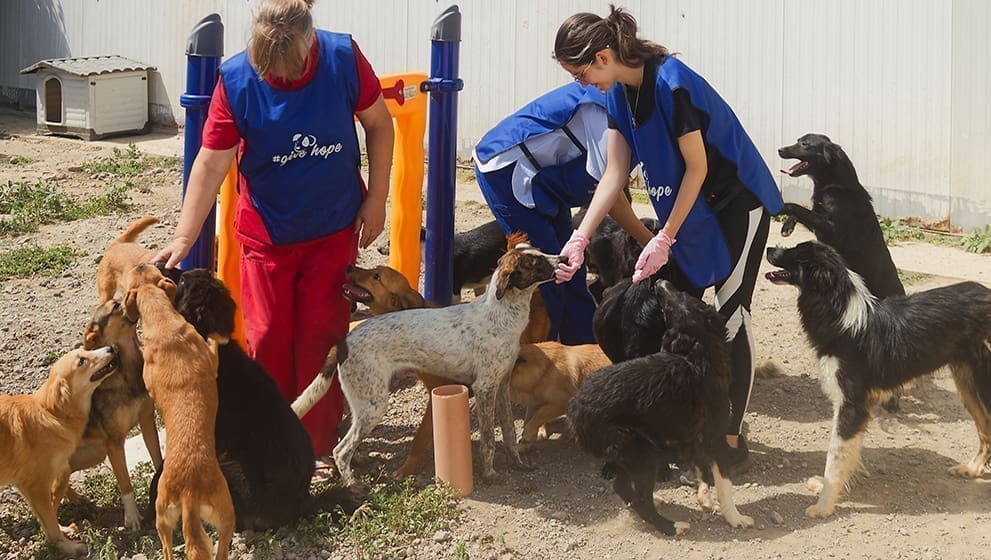 Two shelters built to house hundreds of dogs saved from hunger and abuse.
Discover ROLDA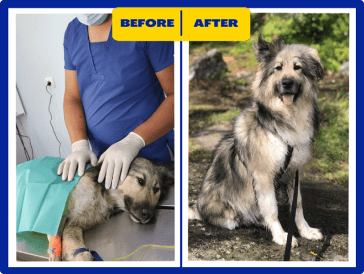 We work 24/7 to rescue your new best friend. On the grounds of an old and deserted factory plot in Galati, Romania, a wounded stray dog struggled to survive. The dog could only watch and whimper as the larvae moved around inside his rotting wound. We rescued him and gave him his name, Rambo. We provided shelter, treated his wounds, and helped him trust people again. After some months, he was adopted in Sweden.
What does ROLDA do for animals?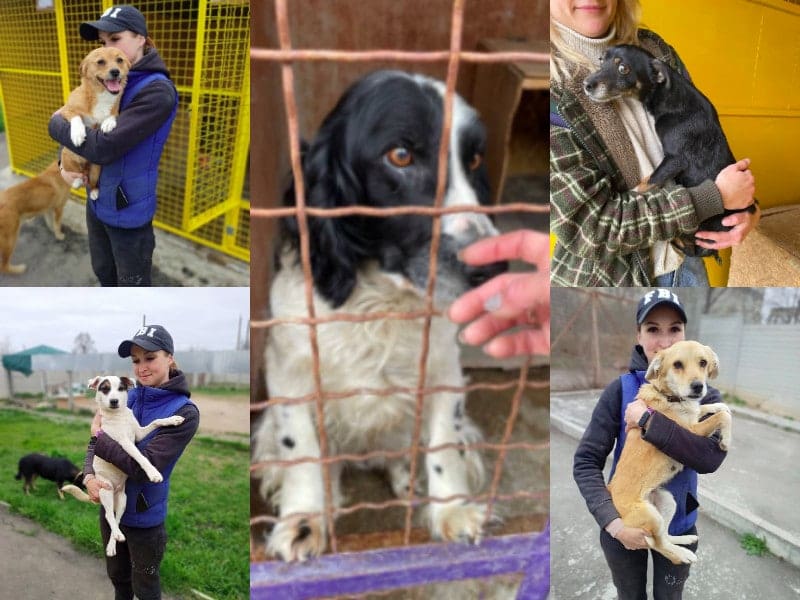 We save animals in need! ROLDA is an international animal welfare organization operating in Romania to primarily help the homeless dog and cat population, estimated to be millions. ROLDA has a strict no-kill policy. Our key focuses are rescue, rehabilitation, rehoming, spay/neuter, social programs, and education.
What does ROLDA do for the community and abandoned animals?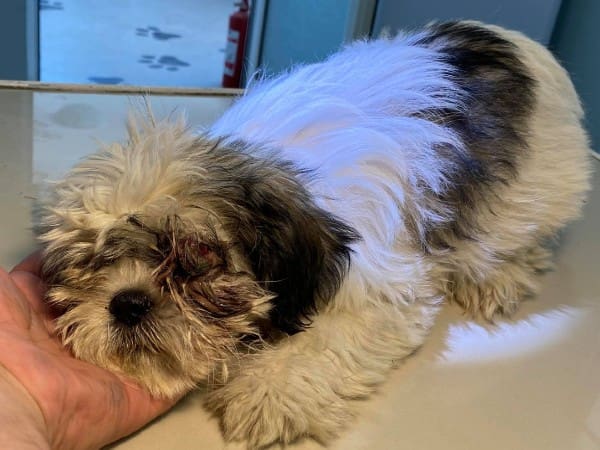 ● We run 2 dog shelters and 1 cat shelter which comply with EU regulation
● We pay for spay/neuter campaigns for cats and dogs from poor communities
● We run social programs for poor pets
● We rehome dogs in countries where we have ROLDA branches
● We
educate community
members to be responsible pet owners
● We campaign against
animal abuse
Still have questions?
Can't find the answer you're looking for? Please chat to our friendly team.
#ROLDAdogs give unconditional love, no matter what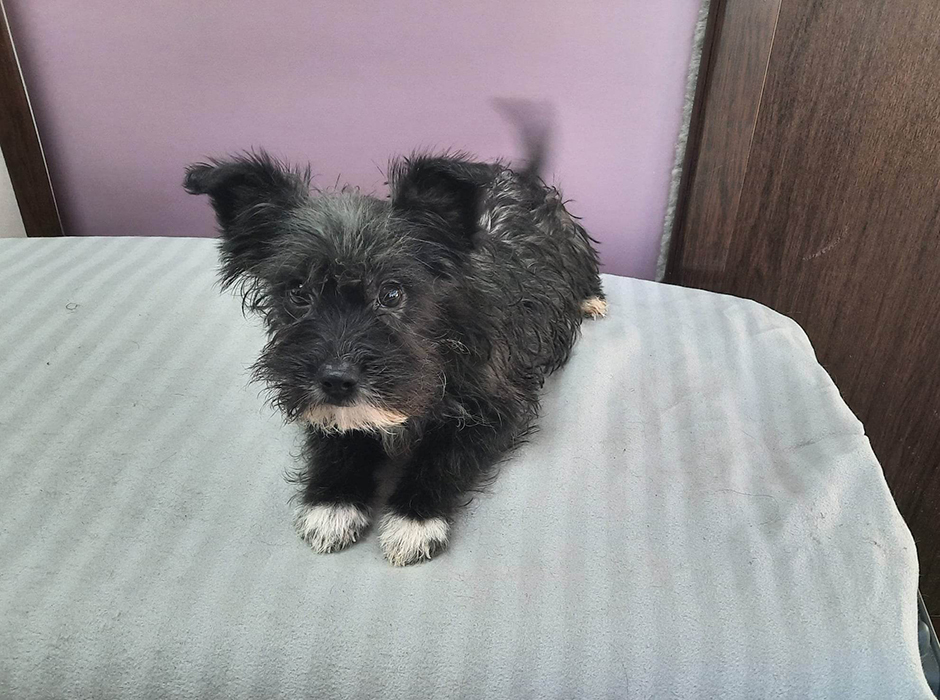 Dog of month September
Ella is an adorable 7-month-old puppy with a heart full of sweetness and a gentle, shy demeanor. This lovely girl is looking for a loving forever home where she can blossom and find comfort in the company of her human and furry companions.
What do #ROLDAdogs mean to people?
Unconditional love.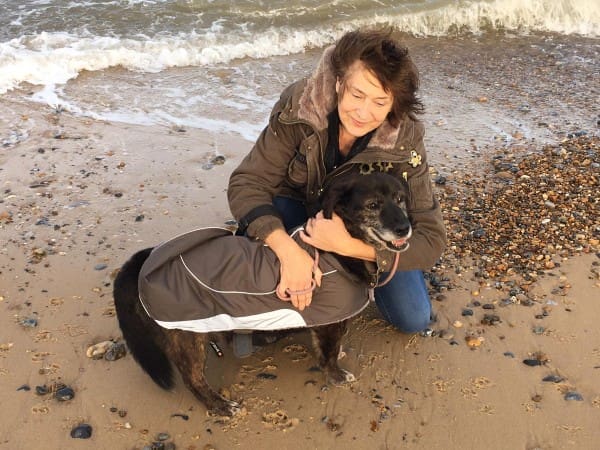 "I would like to thank you and your staff for blessing us with such a wonderful dog, Cookie is adorable. We got him in September and as the days passed settling in, delightful characteristics unfolded. His excited pant on greeting you, his nose erect then breaking out into a funny bellowing howl. Wriggling on his back contentedly alleviating his itch and his big paws shaking about, he resembled Baloo the hilarious gentle bear in the cartoon Jungle Book! Our Baloo had landed and certainly won a big place in our hearts! A BIG THANK YOU!"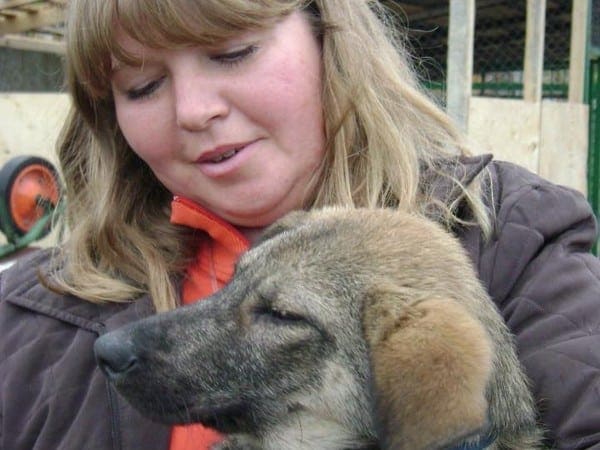 "Testimonial from Ukraine The food you have sent is excellent! Also many thanks for the veterinary medicines! And the human food was very very helpful. We have many puppies now, and soldiers keep bringing injured animals. Also, animals from fields with many ticks. The lines to wait to get human food are very long, people have to start waiting from the night time and all day. There are very few helpers left in the shelter (12 people) so we cannot stand in lines for a whole day. We have many debts in the vet clinic for injured animals."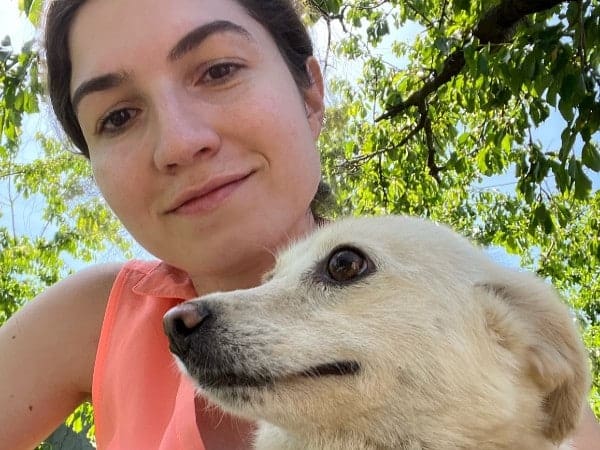 "Testimonial from Tulcea A few months ago, we were desperately reaching out for support to animal aid organizations around the world, as we are focusing on animal rescue in Romania. Very few have replied, and the only ones that actually offered support were our neighbors based in Galati, ROLDA. We are also very appreciative of the fact they decided to support fellow rescuers in Romania, and thus, animals outside their immediate reach, as this kind of cooperation is unfortunately not so common although so necessary."
But there's still more to be done
We still need your support. Here's how you can get involved…
Become a ROLDA Ambassador and you help

#ROLDAdogs

for free
Take action & start creating a chain reaction
Complete the form to receive a promotional pack by post.
Do Ambassadors make a difference? Yes! Absolutely!
When you spend just 3 minutes reaching out to people, even if it's just one person, you are starting a chain reaction of new ROLDA supporters that can save hundreds, or even thousands, of dogs.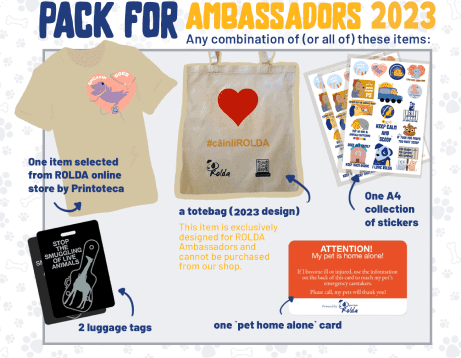 September 11, 2023
ROLDA Founder trip to Ukraine August 2023
I got two NP's during my trip to Ukraine. Can you guess which one I took back with me home? There are a few reasons why I decided to visit Ukraine: I got the feeling that our international supporters were getting bored with this subject, sometimes get skeptical, and many living in West Europe are ... Home