Dogs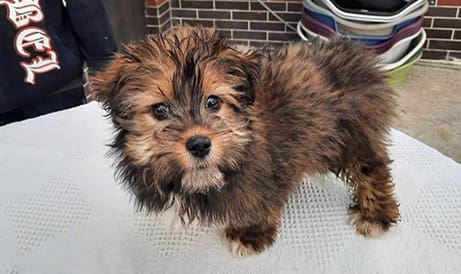 #GiveHope to animals that have no one else
#GiveHope to animals that have no one else
#GiveHope to animals that have no one else
Rescue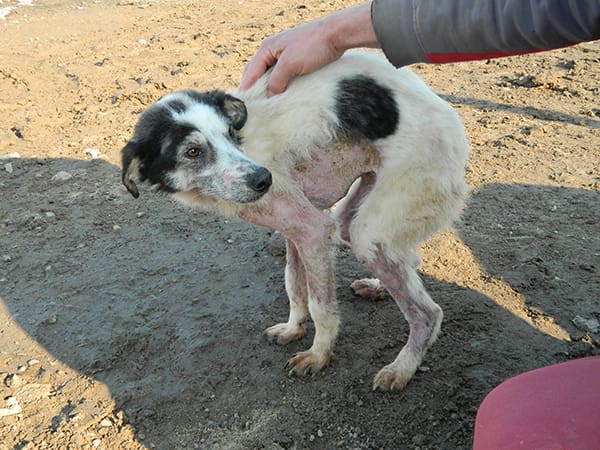 Rescue is where ROLDA's mission began, and remains central to our activities and animal activism in Romania. We will never turn away from any animal we can rescue.
However, we are never content to focus on just one small part of what we see as an ongoing, systemic problem regarding animal welfare in our nation. Our programs have been expanded to include a vast array of activities and initiatives aimed at improving animal welfare, like providing support in poor communities; creating stray education; and free sterilization, and vaccination campaigns.
ROLDA is committed to resolving the stray overpopulation crisis in Romania humanely. The ROLDA Rescue Team always utilizes EU-approved dog-catching equipment; however, there are rare occasions when the Team must use a tranquilizer gun (for which ROLDA has a permit) when they have no other alternative. Also, ROLDA uses rescue vans authorized by the Veterinary Authority of Romania.
85% of stray dogs rescued by ROLDA recuperate to become safe, domesticated, excellent pets.
Medical emergencies
When your pet is ill or injured, where do you turn for help?
The vet you trust, of course. Why? Because you know your pet will receive absolute top-notch medical care. And you also know that your dog will be treated by trained, dedicated, and compassionate health professionals whose passion is to help animals.
An incorrect diagnosis or inadequate medical care is the cause of death for dozen of pets and thousands of homeless animals in Romania.
Today, ROLDA continues to raise funds to buy modern veterinary equipment for the first charitable clinic ever built in the southeast Moldova region that attends to pets and farm animals.
ROLDA envisioned having its own private clinic on its premises to help rescued strays faster, and thanks to its loyal supporters, ROLDA's REX Clinic has saved thousands of lives since it opened in [enter year].
By having our own clinic within our shelters, we not only alleviate pain faster; heal injuries quicker; and save more lives; but we also reduce transportation costs to Bucharest (a 4-hour drive from Galati), where they have well-equipped veterinary clinics.
60% of stray puppies die if not vaccinated on time.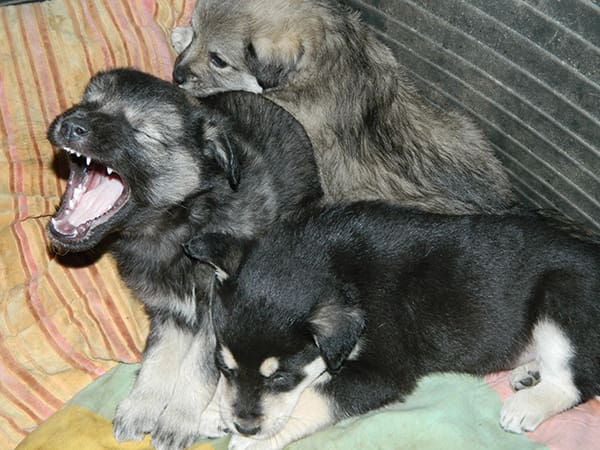 Shelter
ROLDA strives to provide quality shelter for all the 700 dogs it can house.
Their health and safety is our first priority, and our staff and volunteers are dedicated to ensuring that our dogs' kennels are always inspected, cleaned, and sterilized. Our team also works hard to provide each dog with their daily meals, medicine, vitamins, and rehabilitation routines designed for their recovery.
Together, our efforts make our ROLDA shelters feel like a home where animals and people bond in harmony to make each other feel compassionate, loved, and needed.
Our village, Smardan, is the first from the Galati region to end the indiscriminate execution of dogs. This is a direct result of their collaboration with ROLDA.
ROLDA's first sanctuary was recently renovated in 2010. It's a small sanctuary that provides safe, spacious, comfortable, indoor accommodation for 70 dogs who are ready to be adopted.
ROLDA's second sanctuary accommodates 650 dogs and comprises 12 paddocks, 20 outdoor spaces, and 3 large playgrounds where our dogs can roam free, exercise, and socialize. The paddocks are insulated, waterproof and fireproof.
40% represents the budget cut by the steel plant after ending the partnership with ROLDA.
200 dogs were abandoned by steel plant ' management to die of diseases and starvation. Thanks to our Worldwide supporters, we are making efforts to look after these dogs in the best possible way.
In the same time, ROLDA took legal actions against the steel company.
Rehabilitation
Rescuing a homeless or abused animal is just the first step for ROLDA. We want to see that each dog brought into our shelters eventually finds his or her loving "forever family".
By focusing on rehoming rehabilitated ROLDA dogs, we are empowered to save more lives. For every ROLDA dog that we adopt, we can rescue another who can also be rehabilitated and rehomed.
Our goal is to find the perfect match between a person and a pet. We provide the most detailed and honest assessment of each dog to prospective adopters and strive to see that all our adoptions are compatible and successful.
Our team carefully screens prospective adopters and works together with them to find a canine companion to complement their lifestyle.
ROLDA performs routine and compulsory home inspections after adopters are united with their new furry family members to ensure both parties are gaining from their relationship. ROLDA offers 24/7 contact for anyone who has any concerns about their ROLDA dog.
All the dogs that come into our care are carefully assessed for health and behavioral issues by our dedicated and experienced team of trainers and veterinarians.
After their assessment, each dog is assigned a rehabilitation program and nutritional diet according to their needs.Click here to see some beautiful dogs that need a home!
87% of the dogs collected from the steel plant (between 2007-2015) needed long term rehabilitation to trust people around them, to accept the leash etc.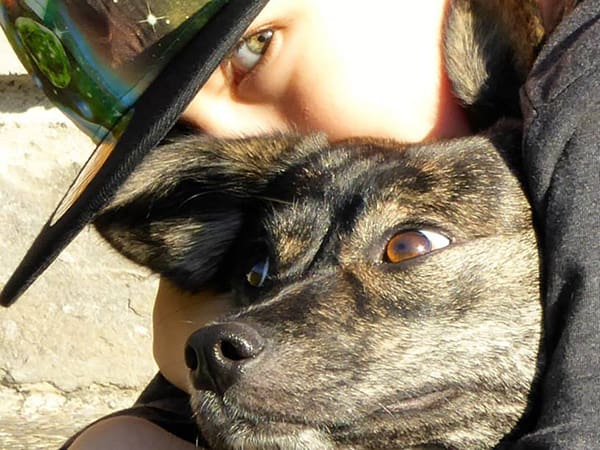 Utility dogs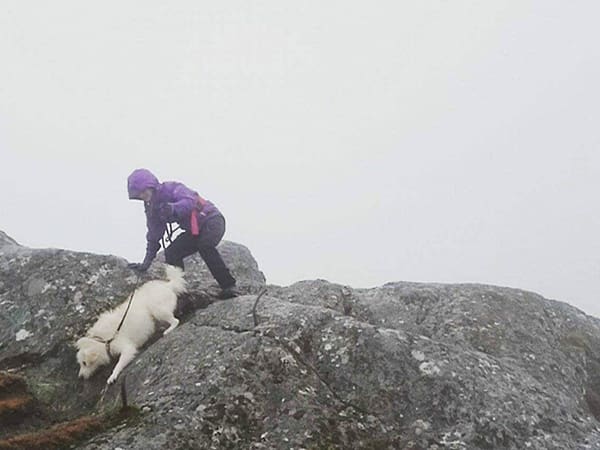 Sadly, not every dog rescued by ROLDA recovers from a physical trauma suffered while living on the streets, but that doesn't stop us from trying to heal their emotional pain so they too can be adopted and loved by a person or family who can see beyond that disability.
In fact, some ROLDA adopters believe that a dog with a physical disability can be turned to into a strength.
White Angel (photo) is the first Romanian blind dog, rescued by ROLDA, and, adopted and trained in Norway to find the lost pets in the mountains. Dogs like White Angel are called "utility dogs."
Guided by canine experts and surrounded by the love and support of their adopter, some former strays become big treasures to society as "utility dogs."
Over the years, millions of people and animals have benefited from the service a utility dog provides, and today ROLDA is proud to be contributing to these numbers.
Under 10% of total number of rescued dogs that enter ROLDA have a permanent disability.
Rehome
"DON'T SHOP! ADOPT!" When you adopt a dog from ROLDA, you are saving 2 lives!
Every successful adoption means another dog or animal is rescued from the streets or abused. Some people say that "street dogs" are gross mongrels that are unmanageable, untrustworthy, and dangerous. So, why adopt?
ROLDA has over twelve years of experience successfully rehoming rescue dogs, and we can say, with absolute conviction, that generalizations like the one above are wholly unfounded.
Every dog — like every one of us — is unique, and the product of our life experiences and our individual character. A rescue dog's character is wholesome and loving because it is grateful for its newfound life!
ROLDA carefully assesses every dog it rescues in order to understand their behavior and design a rehabilitation program before announcing them for adoption.
Regardless of our best efforts to rehabilitate a former stray dog, ROLDA cannot guarantee their behavior after they've been adopted.
That said, we have had thousands of successful adoptions in many countries worldwide. Rescue dogs often prove to be even more loyal and more loving than any puppy bought from a breeder.
Perhaps, they understand that they have been given a second chance and they are unashamed to demonstrate their gratefulness.
Today, millions of strays continue to suffer and perish on the streets. Contact us at rolda@rolda.org if you'd like to adopt a "mutt" from Romania!
99% is the ROLDA smaller sanctuary's adoption rate! We rehome succesfully in countries like Sweden, Switzerland, Germany and the UK.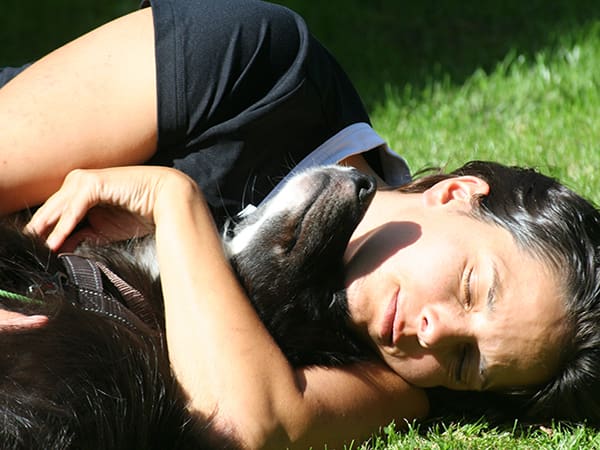 This will help us to reach more people interested about Romanian animals plight