That tingling sensation you're feeling is what they call the "Joy of Giving"!
Thank you for extending your Christmas spirit to feed hungry animals from Romania but also Ukraine this Holiday season! As you celebrate Christmas Day with your loved ones, remember that you helped homeless animals enjoy a warm, special meal. And that makes you so special for all of us at ROLDA.
But White Angel (called Zinga by her adopters) is not the only happy #roldadog. So many others are grateful to generous and committed people like you for helping ROLDA transform their lives!

And here is
White Angel's poem

for you:
No moon, no star, no glittering Christmas tree
Dark moon, dark star, it's everything dark for me
No frosted cards, no silver bells, no robins in the snow
No Eastern Kings, no holly leaves, no candles burning bright
No laughing eyes, no smiling lips, no package gifts,
No dear old man in red, no fairy queens, no cozy bedBut wait…
This is not the whole…
Though the silent echoes of my night
Through the loss of my precious sight
Down the cold corridors of the shelter space
My world moves to another place
I feel the prickles of the holly green
I trace the glitter of the Christmas scene
I hear a new voice like silver bells
I feel the warmth of new friend met
Fragrance drifts upon the air
I smell and taste my first Christmas fare in a home
I smell the candles, burning low
I sense the season all aglow
I feel safe in new friend' arms in night
I "see" the star of heavenly light
And once again I hear "Merry Christmas and Happy New Year"!

Would you like to do one more kind act for homeless animals before Christmas?
Homeless animals suffer from hunger all around the world, including in Romania, where they are millions. ROLDA has 3 private shelters (2 for dogs and 1 for senior and disabled cats) where hundreds of animals get a new chance in life. Be their Santa this Christmas! Buy them a special Christmas meal!
Each 1$ (or its equivalent) means a special meal for a homeless hungry dog (or cat).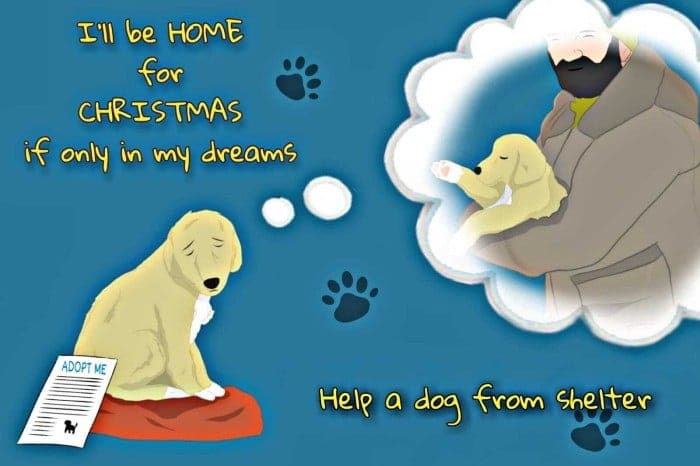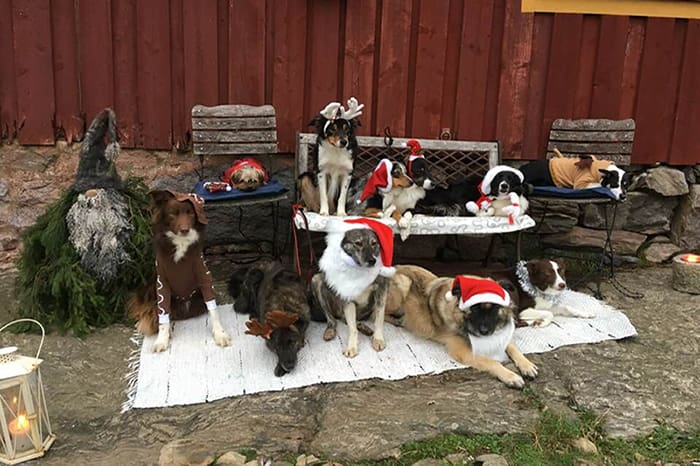 For some #roldadogs, Christmas is every day because they have a loving family to spoil them. Thanks to donors like you, we reunite the best #roldadogs with their best human companions. Let's continue to be a Santa for dogs who wait for forever homes and for animals in need from Ukraine.
Each dog saved from the streets needs medical check, sterilization, microchipping, travel papers, good food and of course, a safe shelter until traveling into his forever home.
You are his Christmas miracle and he doesn't even needs to know what our Christmas is all about! Because he will be already surrounded by your love and compassion and that's all that matters for him.