Google "Romanian strays". What do you get?
Countless pictures of dogs in pain. Dogs abused, horrifically injured, or starving to death in our "public shelters". It is not unusual for them to attack and eat each other out of desperation. After 14 days in this government-sponsored hell, you may wonder what happens next. Mass executions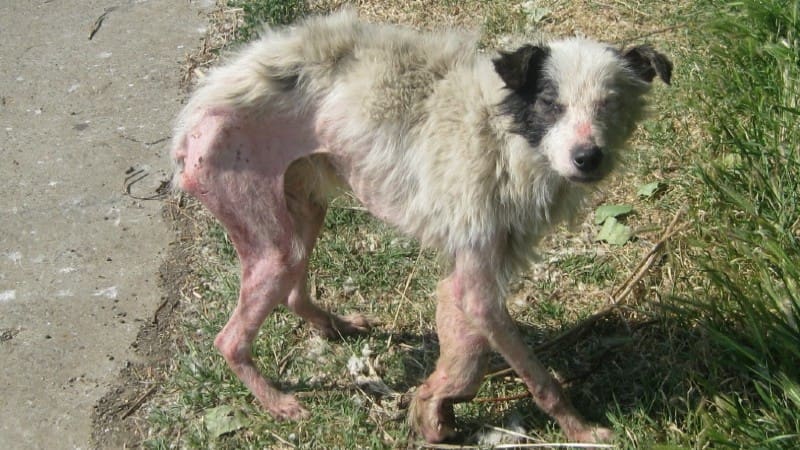 Countless pictures of dogs in pain. Dogs abused, horrifically injured, or starving to death in our "public shelters". It is not unusual for them to attack and eat each other out of desperation. After 14 days in this government-sponsored hell, you may wonder what happens next. Mass executions. Dogs are routinely shot, poisoned or bludgeoned to death. Unless we intervene, none of the dogs that enter a public "shelter" ever leave alive.
We chose this dog to help us with our campaign. Why?
This dog is special to us. We have been reminded that try as we do, we cannot save them all. Our finances and other resources are finite. At the same time, our commitment to ending animal cruelty grows stronger. We must do better, and will do better.
But we cannot do it alone. Together we are stronger. Together we give hope to those souls that have no hope left in them. In Romania, Europe, North America, and Australia, we bond together to build a better world. A more compassionate and caring future. We owe it to our children to leave them a world even more wonderful than the one we will one day depart. But while we are here, we have the potential to achieve great things.
When visitors to our country exit the Bucharest Airport, they are faced with the strangest of contrasts. Luxurious limousines ferry fabulously dressed women and their powerful partners to the most modern of apartments and houses.
Across the street from the five-star hotels and condos, the ruins of former industrial sites still stand. Beggars wander everywhere. Some scavenge an existence walking on two legs. Millions more struggle by on four. This picture is not on display in Bucharest. Every corner of Romania suffers from the same strange, sad, divide.
Inevitably, conflicts occur between starving, desperate dogs and local people. Children have been attacked and killed. The people demand action be taken. In 2013, the government declared war on the animals abandoned and abused on Romanian streets. Yet still, their numbers grow.
ROLDA understands the fear and supports immediate action. But we have human, permanent solutions, and innovative ideas to address the problem of street dogs. Mass killings, indiscriminate culls, and the imprisonment of homeless dogs in filthy public "shelters" have been useless.
No country has ever eliminated the problem of companion animal overpopulation with bullets, poison, and starvation. Neither will Romania.
ROLDA seeks to educate local communities and the authorities about the humane alternatives that exist. Stop animal abandonment by keeping pets with families that love them. Adapt current registration laws to support low-income people with the sterilization, vaccination, and microchipping of their pets.
Let us stop the cycle of overpopulation. The birth of millions of unwanted puppies every year. We can't change the way Romanians feel about stray dogs overnight. But we can make a plan. And ROLDA has a plan.
We propose:
Millions of abandoned dogs are on our streets. They are caught and placed in local pounds, where they "disappear" (are exterminated, eating each other, and disease)Help us close down the pounds, and renovate them to meet EU standards. And the current laws.
Problem: These pounds are a source of infection, disease, and misery for the dogs and the people who work or enter them.
ROLDA's solution:
A) Join ROLDA's campaign to close down the "shelters".
B) Encourage housing dogs and adopting them from private shelters, where the animals are well cared for and sociable.
Problem: Packs of wild strays around ruins of former industrial sites, putting passers-by in danger.
ROLDA's solution: As of 1st January 2015, ROLDA sterilized and returned hundreds of feral dogs from these areas, thereby limiting the number of puppies born, and aggressive behaviors.
Problem: Abandonment is the main source of stress. People can't afford to sterilize, vaccinate or feed their pets and the puppies they produce.
ROLDA's solution: ROLDA helps poor people to sterilize, and microchip their pets, and offers emergency food and medical aid. When people can afford to follow the laws, they will. All animals will be recorded in a national database.
Problem: Dogs are illegally transported, often as part of a horrific "dark" puppy trade industry. Unfortunately, a number of NGOs are organizing illegal transport, despite the existent EU legislation e.g. the requirements of Regulation (EU) No 576/2013 on non-commercial movement, or the requirements of Directive 2013/31/EU on commercial movement
ROLDA's solution:
A) Report all illegal transports;
B) Respect and enforce EU legislation;
C) Transport by car only in authorized vehicles with properly authorized companies. If transporting0 01plane – use airlines only with pet-friendly policies to keep the animals safe and hydrated in transit.
Problem: Poverty and unemployment affect EU people and their pets. In the south, east and northeast of Romania, the situation is desperate.
ROLDA's solution: ROLDA works with/hires village people and provides training and a safe work environment.
Problem: Romanians criticize some international adopters because they read in the media that animals transported from Eastern Europe are used in laboratories or sexually abused in other countries.
ROLDA's solution: ROLDA carefully screens all adoption requests. European volunteers help us guarantee a home check and post-adoption visit. We request references from the adopter's vet and do follow-up checks.
Problem: People are worried about corruption and scams in Romania. This can be a problem, with Romanians, and foreigners operating here.
ROLDA's solution: Corruption exists in Romania, but can be avoided.
A) If a charity is foreign, doesn't mean it is the best place to donate. Any charity you give to must be checked out
B) The charity must provide a registration number on your request
C) Using this number (CUI in Romania, usually 8 digits long) you can see any financial records publicly available on the Ministry of Finances website mfinante.ro.
D) Visit the charity's shelter, if possible unannounced.
E) Be aware that Romanian charities sometimes slander each other. Do your own investigation, and come to your own conclusions. Don't be manipulated!
ROLDA doesn't have all the answers. We cannot save every Romanian stray. But we can do better for the abandoned animals on our streets. We have ideas and approaches to finding permanent solutions to our problems.
We cannot do it without you. We depend on ROLDA's supporters; we know you will be there for our dogs. So much has been accomplished, yet so much remains to be done.
ROLDA Solutions
● Hire village people for shelter 'work; train and educate them to respect animals – the source of income for poor communities;
● Pay local artisans to create handmade goods to be sold for our charity (instead of buying promotional expensive items) – the source of income for poor communities;
● Sterilize, and microchip poor community' pets – Identify animals to prevent abandons, reduce the number of unwanted puppies born, and help the community which couldn't afford these medical procedures;
● Provide emergency food aid – help the community look after their pets;
● Rescue dogs and farm animals in need;
● Build legal, modern shelters adapted to groups of dogs' personalities;
● Rehome dogs in Romania or across Europe in verified families;
● Build legal shelters where dogs are healthy, sociable and easy to be rehomed;
● Educate the local community to look after their pets responsibly, and to respect animals; (In the future, the therapy with dogs program will make the community aware of the benefits that dogs bring in people's lives.)
● International volunteers are welcome to visit our shelters and speak in their own communities about what we do, how and why.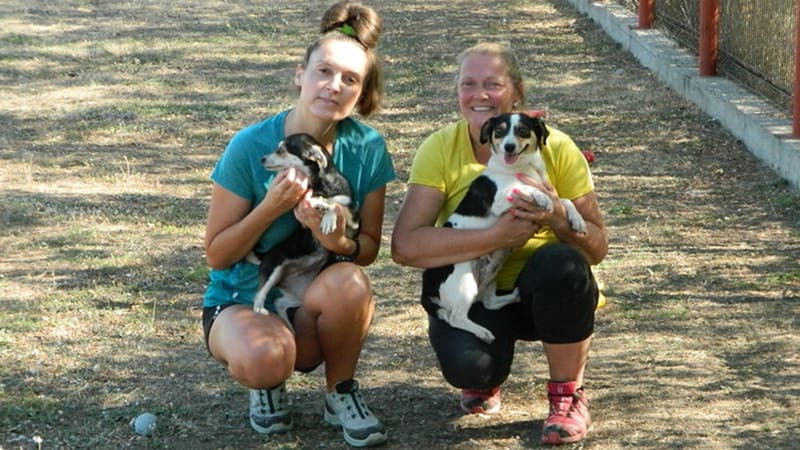 June 21, 2023
ROLDA President's Message May 2023
ROLDA Sverige was founded in 2014 by Lisa, and a group of volunteers dedicated to helping homeless animals live better. The main goals of this association are to help ROLDA Romania: fundraise to keep our shelters functional and rehome dogs from our shelters in Sweden.